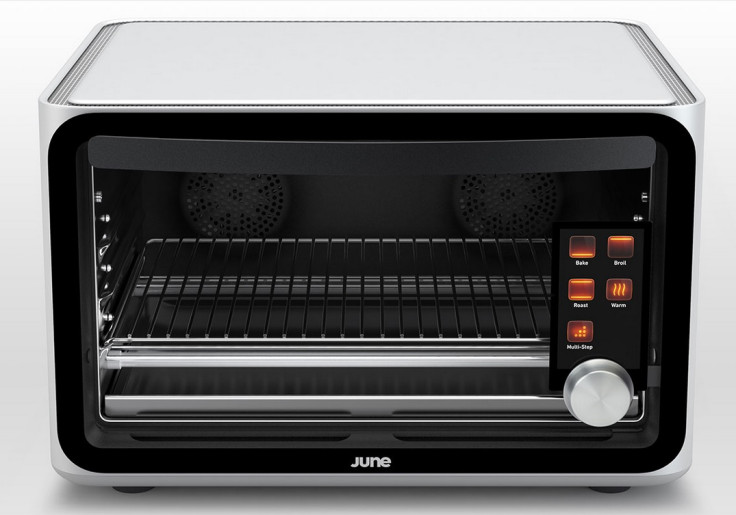 A team of former Apple engineers has developed a smart oven that it claims has more computing power than some modern laptops, allowing it to deliver "perfectly cooked meals".
The microwave-sized June Intelligent Oven uses a Full HD camera to recognize common dishes, together with a built-in digital scale and core temperature probe to estimate the typical cooking time.
The device also features a 5in touchscreen, Wi-Fi connectivity, a companion app, and a 2.3GHz quad-core processor powerful enough to run a top-end smartphone.
"Right now we are experts in steak, chicken, white fish, salmon, bacon, cookie dough, brownie mix, toast, bagels and hamburger buns," Matt Van Horn, co-founder and CEO of June, told The Verge.
The startup claims that the device's culinary repertoire will expand as more people use the oven and programme different meals into it.
June's oven joins a growing trend of making home appliances, furniture and even decorations 'smart'.
Earlier this year researchers from Nanyang Technological University (NTU) in Singapore unveiled a new type of printed electronics that can be used to create smart wallpaper, capable of transforming walls into digital devices incorporating miniature speakers, microphones, switches and sensors.
NTU professor Joseph Chang claims that the invention can be used to transform a home into a giant smartphone.
"You talk to the wall and we can print loudspeakers for the wall so the wall can talk back to you," Chang told IBTimes UK in April. "Instead of trying to lift your hand phone to call someone, you can just talk to the wall or call for help. So it's a bit like your iPhone, but a big iPhone."
The June Intelligent Oven even faces competition in terms of kitchen cookers, with the recently announced humidifying toaster oven from Balmuda.
Pre-orders have already begun for the June Intelligent Oven for anyone willing to fork out $1,495 (£964), with plans to begin shipping later this year.