Smart wallpaper uses printed electronics to transform your home into a 'big iPhone'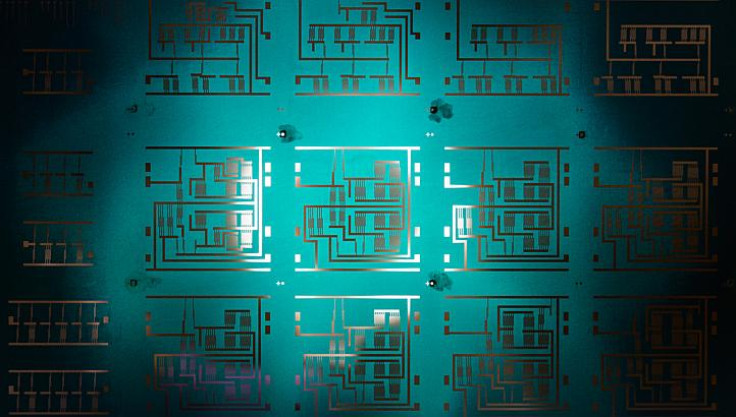 Forget smart TVs, smart thermostats and smart fridges, the ultimate breakthrough for achieving a smart home is smart wallpaper – according to one team of researchers.
Researchers from Nanyang Technological University (NTU) in Singapore have developed a new type of printed electronics that can be used to transform walls into digital devices incorporating miniature speakers, microphones, switches and sensors.
"Essentially we can print full, complex electronic circuits on any substrate, including paper, aluminium and plastic film," NTU professor Joseph Chang told IBTimes UK at this week's Smart Nation Innovations conference in Singapore. "So in the case of wallpaper, we can print smart electronics on the wallpaper.
"One example of what we're trying to do is to print an array of microphones, where each microphone can pick up a specific speaker."
Chang imagines this would be especially useful for an elderly person who wants to interact with a computer using only voice commands.
"You talk to the wall and we can print loudspeakers for the wall so the wall can talk back to you," Chang said. "Instead of trying to lift your handphone to call someone, you can just talk to the wall or call for help. So it's a little bit like your iPhone, but a big iPhone."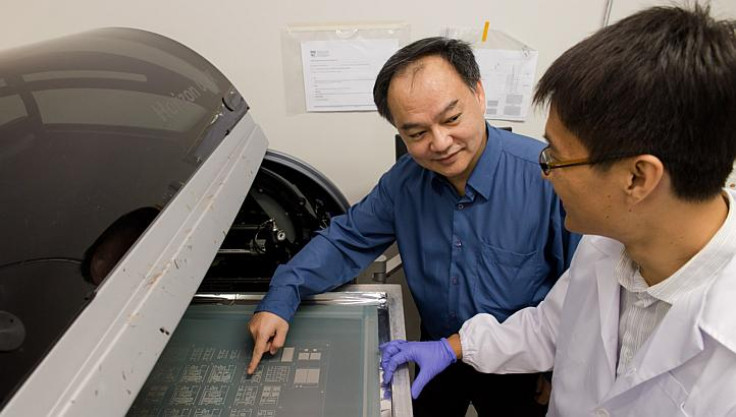 The additive process of creating printed electronics is similar to printing a T-shirt and means that it is very cheap. The versatility of the process also allows electronic circuits to be integrated on to existing windows by printing on to a transparent plastic film.
The NTU team is looking at a number of other applications, including within the context of eHealth.
Medical uses for flexible printed electronics could include intelligent plasters, for which two patents are currently pending.
"We can have smarter products, such as a carton that tells you exactly when the milk expires, a bandage that prompts you when it is time for a redressing, and smart patches that can monitor life signals like your heart rate," Chang said.
"We are not competing with high-end processors like those found in smartphones and electronic devices. Instead we complement them with cheaply printed circuits that cost mere cents instead of a few dollars, making disposable electronics a reality."
© Copyright IBTimes 2023. All rights reserved.