Deep groundwater near megacities may become contaminated within 10 years, scientists have warned. Using the example of Dhaka, in Bangladesh, they show that over-pumping water in cities affects regional ground resources in the region.
Around 15 million people live in Dhaka, making it one of the most populated cities in the world. Population density is also one of the highest in the world, with roughly 115,000 people per square mile. Accommodating the needs of such a vast number of inhabitants means there are often enormous strains on the environment.
Water resources are a prime example of this. Like many of the world's megacities, Dhaka is reliant on groundwater from aquifers – permeable rocks which contain water – to provide the precious liquid to its inhabitants.
Indeed, surface waters contain many pollutants such as toxic metals, organics, nitrate or naturally occurring arsenic, so it has been necessary to pump the groundwater in aquifers to reduce people's exposure to these substances.
This has led many of these aquifers to be over-exploited and threatened by contamination from shallow waters above. In the long-run, the city's ability to make clean and safe water accessible to all may be hampered.
The problem is that studies that discuss this pessimistic scenario are often backed up by simplified aquifer models to examine how groundwater flows. Scientists know that the rock composition of aquifers can affect how water flows and distributes contaminants, but so far, robust evidence about how this relates to over-pumping of groundwater had been missing.
Contamination in a decade
In the latest study, published in the journal Nature Communications, scientists from the University of Delaware have used regional data from Dhaka to assess how differences between aquifers and over-exploitation of groundwater in the city affected regional ground resources.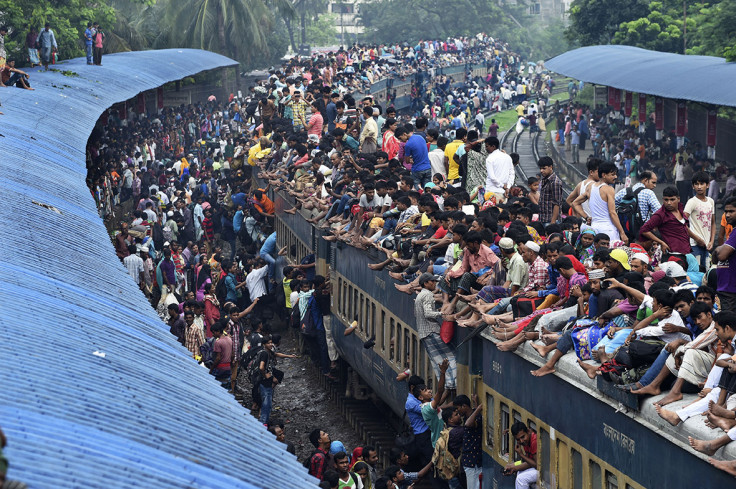 They have developed a complex aquifer model which is based on geological and statistical simulations of aquifer heterogeneity – taking into account the different types of rock layers constituting aquifers. They show that the over-pumping of water has lowered groundwater levels in the region around Dhaka and this is resulting in a downward flow of contaminated shallow waters into the deeper part of aquifers.
These shallow waters contain arsenic which will likely contaminate deep aquifers, more than 150 metres underground, within the coming decade, according to the model. This would not only have an environmental impact, but health consequences too.
Previously, it was thought the contamination of deep water sources by arsenic and other chemicals would only occur by the end of the century. The study thus emphasises that there is an urgent need to act and rethink megacities' strategies to provide water to their inhabitants.