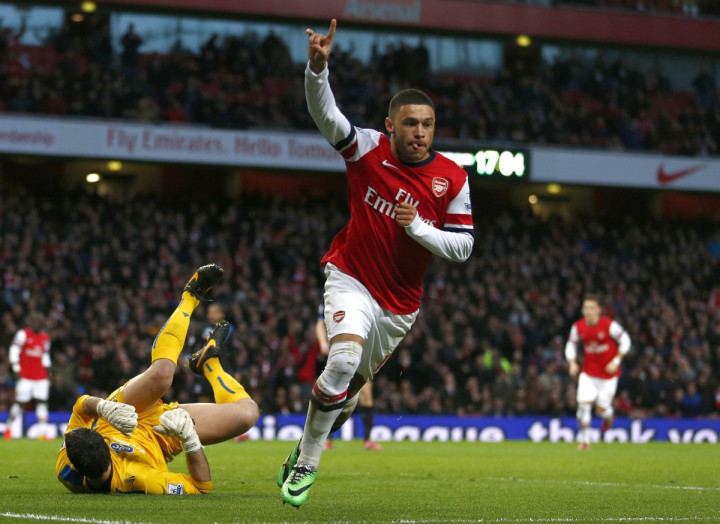 Alex Oxlade-Chamberlain has told Arsene Wenger he is ready to make an impact for Arsenal, even coming from the bench.
The 21-year-old moved to the Emirates Stadium in 2011 from Southampton but has since struggled to establish himself in Wenger's line up.
With Mesut Ozil, Alexis Sanchez, Aaron Ramsey, Jack Wilshere, Santi Cazorla, and Thomas Rosicky in Wenger's ranks, Oxlade-Chamberlain is aware of the big competence and accepts his secondary role.
"I feel good in myself and when I get told to play I will be chomping at the bit to help the team. It is up to the boss to decide when that is but I will be ready," the youngster said to Arsenal official website.
"I have been [dealing with competition for places] for four years. I know what this game is all about. I am a young lad in a very good Arsenal squad and I understand that.
"I want to play as much as I can but I have bought into the idea of what our team wants to do this season and that means it will need all of us to pull our weight to start games or come off the bench. We have to be 100 per cent focused for when our chances come."
The England international has only started one Premier League this season, against Everton, but has had his chances to prove his worth in all the rest of the games coming from the bench.
Indeed, the offensive midfielder made a great impact in the second half of the Champions League game against Borussia Dortmund on Tuesday, even though he couldn't avoid a 2-0 defeat.
"I think that is the kind of player I like to be, I like to come on and make an impact with the game by running with the ball or just generally bringing an injection into the side," he said.
"I will continue to try and do that. We have a lot of players capable of doing that. Once everyone fires on all cylinders we can get the results we are looking for."