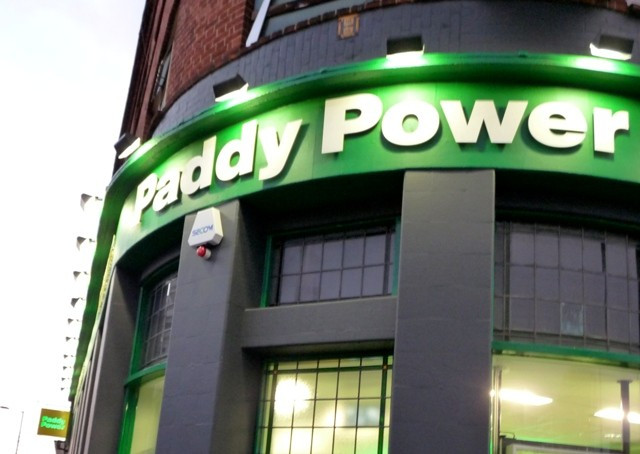 Paddy Power has slammed the government's latest sector reform proposal as another one of its shops was blocked from opening in the Haringey area of London.
Paddy Power said in a statement that "so far this year, 150 betting shop closures have been announced and more will be expected", after Whitehall gave local councils more power over allowing bookies attempting to inundate high streets with betting shops.
"[Minister Helen Grant's] reforms are wholly unnecessary and will reduce competition in the sector," said Paddy Power in the statement.
Grant, a Department for Communities & Local Government (DCLG) minister, announced that bookies will have to apply for planning permission before opening up new betting shops, therefore giving local councils greater power over blocking new units.
Bookmakers were allowed under existing rules to take over premises that have been used by banks and estate agencies without applying for a change of use.
But Paddy Power claims that the market is already correcting itself, as seen by the recent betting shop closures, and so the new planning rules are unnecessary.
"Betting companies that want to open new betting shops will have to make a planning application which local councils will be able to refuse if they are worried about the numbers of shops in the area," said a DCLG spokesman.
"The government wants to give local communities a proper voice on the issue so that their views are taken into account.
"The new rules will put bookmakers in a new planning class so that local authorities are able to consider and scrutinise applications for new betting shops and refuse them if they want."
Today, the Liberal Democrats of Haringey council revealed that the application to build a Paddy Power betting shop on Lordship Lane, Wood Green has been rejected.
"Thank you so much to all residents who responded to our survey - we used all of your views in our official objection to the application and it made a huge difference," said Roxy Squire, a Liberal Democrat campaigner for Wood Green, in an emailed statement to residents.
"I was at the licensing meeting last night and it was clear just how much this means to local residents. I couldn't agree more with those of you who spoke of safety concerns and the impact proliferation is having on our community.
"It just goes to show – people power and good campaigning can achieve anything. At first – local Labour were trying to make excuses. Their lead councillor on planning said they were 'powerless to stop more opening.' But thanks to our pressure, the Labour-run Council had no choice but to admit they were wrong and reject the application."