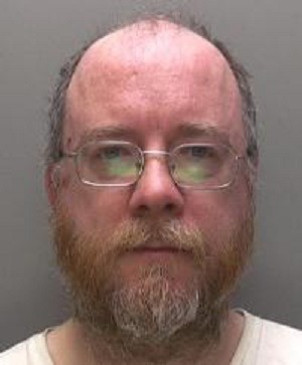 A self-confessed paedophile has said he should be allowed to have sex with children and to possess images of children being abused.
Andrew Bowen, 50, from Lincoln, has been found guilty of possession and distribution of child abuse images at Lincoln Crown Court.
He was charged with 23 offences relating to the images. The court heard how during a police interview Bowen openly admitted to downloading and sharing the photographs online.
He also said he believes his actions should not be a crime. As well as admitting to being a paedophile, he had written to several different organisations and prominent figures espousing his belief in "freedom of choice for children to have sexual relationships.
Dangerous man
Bowen was first arrested in February last year and was rearrested in July after answering bail at a police station with a laptop containing even more images of child abuse.
He was then arrested for a third time in March this year after a computer seized from him was found to have indecent images of children.
Detective constable Nicole Linn from Lincolnshire Police, said: "Bowen is clearly a very dangerous man who has no concept of the deep and lasting impact his crimes have on the children involved in the material he has obtained and distributed.
"We hope this conviction demonstrates the work of the Internet Child Abuse Team and the Hightech Crime Unit and sends out a clear message that offenders will be pursued and brought to justice."
Bowen will return to Lincoln crown court to be sentenced on 13 December.