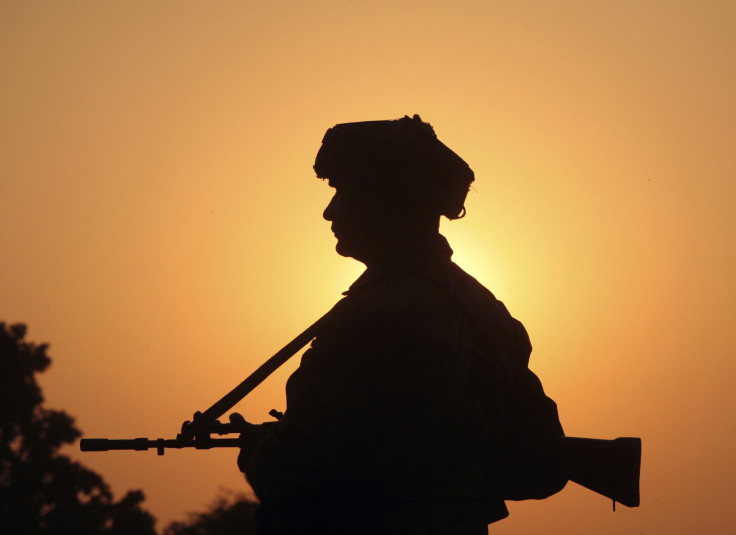 Pakistan has accused Indian troops of opening fire on a school van along the disputed frontier in Kashmir region on Friday (16 December). A senior Pakistani police official said the firing killed the van driver on the spot and injured 10 children.
According to local media reports, the van was carrying 20 students of a private school when it came under attack in Nakyal sector of Kotli district in Pakistan-administered-Kashmir.
"A shell fired by Indian troops hit a school van at LoC in Nakyal sector," Pakistan-based Dawn newspaper cited Zeeshan Haider, a senior government official, as saying.
The injured children are thought to be in the age group of eight to 15 years, he said.
Three of the children were reported to be in critical condition, while the others had shrapnel injuries but their lives were not in danger, Muhammad Nasrullah Khan, a doctor in Nakyal hospital, reportedly said.
Pakistan's Inter-Services Public Relations (ISPR), the army's media wing, confirmed the death of the civilian when Indian troops targeted the van and accused India of violating the 2003 ceasefire. It added that Pakistani troops "effectively responded and targeted Indian posts from where fire was coming".
Pakistan's Director General (South Asia and Saarc) Mohammad Faisal summoned India's Deputy High Commissioner J P Singh and strongly condemned the firing.
"He [Faisal] stated that the deliberate targeting of civilians, villages and civilian transport and a school van is condemnable and contrary to human dignity as well as international human rights and humanitarian laws," the Press Trust of India quoted Pakistan's Foreign Office as saying.
Faisal urged the Indian soldiers to respect the ceasefire and stop "targeting the villages and civilians and maintain peace on the LoC". He also called on Singh to have the incident probed.
The cross-border firing has come after almost two weeks of calm along the Line of Control (LoC) – a disputed border. On 23 November, the Indian army launched a massive counter-offensive against Islamabad after three of its soldiers were killed. One of them was mutilated allegedly by terrorists backed by the Pakistani army. Nine Pakistani people were reportedly killed in Indian troops' attack in Lawat area.