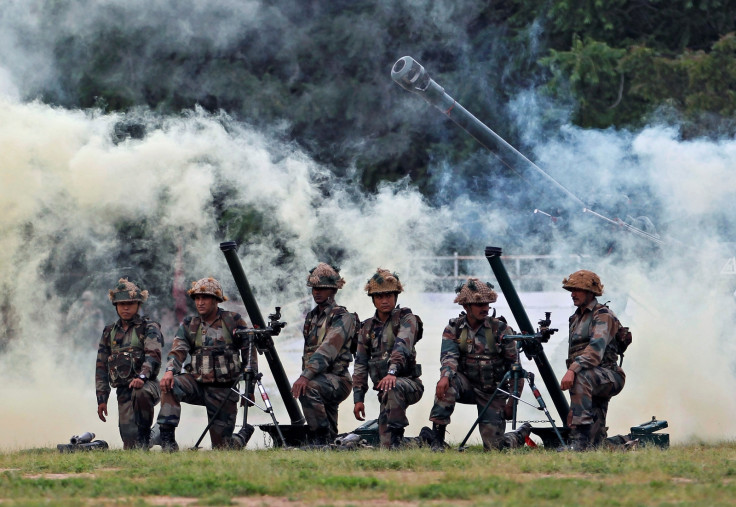 The Indian army has vowed to respond strongly after three of its soldiers were killed and one of them mutilated by terrorists allegedly backed by the Pakistani army near the border in Jammu and Kashmir. New Delhi has blamed Pakistani soldiers for this "cowardly" act, but Islamabad denied it had any hand in the incident.
Amid existing tensions between the two Asian nuclear powers, the three Indian soldiers were killed in a skirmish between the two armies at the de facto Line of Control (LoC).
Local reports from India suggest that several militants from across the border had infiltrated after the Pakistani army assisted them by firing on army positions. The alleged intruders managed to escape after the killings using the rugged terrain. All the three Indian soldiers killed were part of a counter-infiltration team stationed in the restive region.
India's Defence Minister Manohar Parrikar tweeted: "Condemn the cowardly and brutal killing of our soldiers and mutilation of one of them. Salute these brave martyrs for their supreme sacrifice."
Shortly after the soldiers were killed, there was heavy exchange of fire and shelling along the LoC, according to reports.
The Northern Command of the Indian army, which is spearheading all the operations in the region, promised "heavy retribution" for the incident. Pakistan's army is yet to respond to the allegations.
A statement from the Pakistani foreign office read: "Pakistan strongly rejects the false and baseless media reports regarding the alleged mutilation of an Indian solider on the LoC. The Pakistan Army, with its professional approach, is not involved in any such unethical and non-professional activity and neither does it support any such action."
Additionally, the foreign office spokesperson added that the Pakistani army was well-prepared to deal with any kind of escalation from the Indian side. The two arch-rivals have been witnessing numerous cross-border ceasefire violations in the past few weeks.
The situation in the India-Pakistan border region has become more hostile in recent months – in the backdrop of the upheaval in India-administered Kashmir – especially after Indian forces carried out a "surgical strike" in Pakistan-controlled Kashmir and took out several extremist positions.