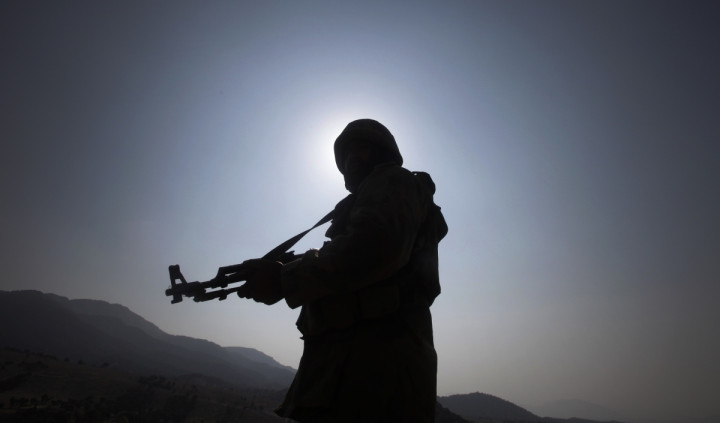 Pakistan has launched deadly airstrikes on suspected militant hideouts in North Waziristan, reportedly targeting Uzbek insurgents, killing up to 150 people.
Amid local reports suggesting the death toll could sharply rise, the counter offensive by the Pakistani forces has reportedly destroyed at least eight insurgent camps in the stronghold of the Taliban and al-Qaida Islamists.
It is feared that the victims of the airstrikes include civilians, especially women and children.
There is no confirmation as yet whether any high-profile target has been killed in the bombings, which were carried out on the mountainous Dehgan area.
Abu Abdul Rehman al-Maani, who is believed to have orchestrated the recent Karachi airport siege, is thought to be among those killed, but there is no official word on this.
The fighter jets pounded the tribal area following reports that there was a gathering of the insurgents.
"The strikes were carried out based on confirmed reports about the presence of Uzbek and other militants in the area," a security official said, according to the BBC.
The local administration has imposed an indefinite curfew in the area following the attack.
The five-hour high-profile attack on Jinnah International Airport, the biggest and the busiest in Pakistan, was claimed by both the Pakistani Taliban and Uzbek fighters.
This is the second such aerial attack by the Pakistani forces in recent days. Earlier, on 10 June, military planes bombarded the Tirah Valleh, killing 25 suspected militants.