Following a ban on Indian films across its cinemas, Pakistan on Saturday (1 October) banned the broadcast of Indian television channels in the country. The media regulator in Islamabad has asked all local channels to ban showing India contents with immediate effect as tensions between the arch-rivals escalate.
The Pakistan Electronic Media Regulatory Authority (PEMRA) announced the decision after it said it received complaints that several local private channels in Pakistan were broadcasting Indian talk shows, reality programmes and drama without seeking prior permission from the regulatory board.
"The complaints have shown serious concerns on this issue [illegal Indian contents] in the wake of current situation between India and Pakistan," Press Trust of India quoted PEMRA as saying. "Complaints have urged PEMRA to impose immediate ban on broadcast and distribution of illegal Indian channels and illegal Indian DTH."
The regulatory body warned it would take strict actions against any operator and distributor failing to implement the ban after 15 October.
"This will send a positive signal to the public about the satellite TV channels and distribution networks commitment with rule of law and the country about which a huge number of talk shows preach daily," it said.
Pakistan on 30 September had announced that it would stop screening Indian films in its cinemas to show support for the country's military forces.
Nadeem Mandviwalla, who runs eight cinemas in Karachi and Islamabad, told Reuters: "We've stopped screening Indian movies at our cinemas from Friday [30 September] till the situation improves and normalcy returns."
This development is thought to have come in the wake of political parties in the Indian state of Maharashtra asking Pakistani artistes and actors to leave the country. Pakistan actors like Fawad Khan and Ali Zafar, who also act in Bollywood movies, have been asked to leave India or be "pushed out". Local Indian media reports state that while many Indians have criticised targeting artists for political tensions, some within Bollywood have apparently remained divided over the issue.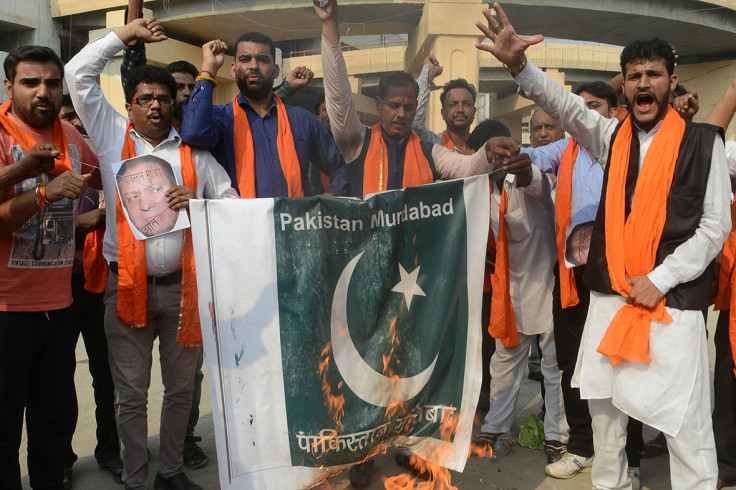 Imposition of bans in the entertainment sector comes amid the backdrop of ongoing dispute between the two nuclear countries. India has squarely blamed Pakistan for the attack at its army base in Kashmir on 18 September, during which four militants killed 18 soldiers.
Indian forces entered the Pakistan-occupied Kashmir and carried out multiple surgical strikes on 28 September, in which two Pakistani soldiers were reported killed.