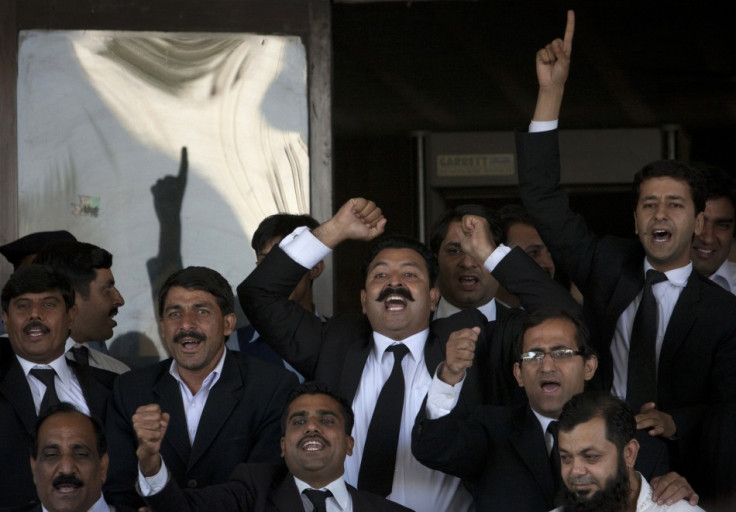 After the Supreme Court disqualified Yousuf Raza Gilani from the prime minister post, the ruling Pakistan People's Party (PPP) has nominated Makhdoom Shahabuddin to succeed him, according to media reports.
Although Shahabuddin is the front-runner, Chaudhry Ahmed Mukhtar could also make it, according party sources quoted by Geo News.
Shahabuddin belongs to the southern part of Punjab, the same region from where Gilani comes.
Although the idea of an early general election was doing the rounds, it was dismissed by political leaders.
According to reports, Gilani had reservations over Shahabuddin but later relented.
Shahabuddin has been holding key positions in the cabinet since 2008 and was seen as a natural successor to Gilani. In the cabinet reshuffle in 2011, Shahabuddin was expected to be nominated as the foreign minister.
The meeting decided that the new leader of the house would be formally elected on Thursday by convening parliament, but there no official confirmation from either the party or the government.
Meanwhile, another likely contender for the post, Ahmed Mukthar, said: "I'm not sure about the party's decision but if the party considers me for the position of prime minister, I would duly serve the country," reported the Press Trust of India.
Ahmed Mukthar is also reportedly a close ally of President Asif Ali Zardari which gives him an edge.
The party has reportedly authorised Zardari to choose the new premier. A formal announcement is expected by the party council by Wednesday evening local time.
Zardari is set to travel to Russia on Wednesday and hence he is likely to take the decision before the trip.
On Tuesday, Pakistan's top court disqualified Prime Minister Yusuf Raza Gilani, declaring him "ineligible for office".
Two months ago Gilani was found guilty of contempt of court for refusing to reopen corruption cases against President Zardari.
In the history of Pakistan, Gilani is the first serving prime pinister to be convicted by a court.
The new prime minister however will again be expected to reopen the corruption cases against Zardari lest he meet a fate similar to Gilani.