Pakistan: At least 58 cadets dead as gunmen storm police training centre in Quetta
A major security operation is underway after a group of at least 5 gunmen attacked a police training college.
Update: The death toll in the attack has risen to at least 58, the BBC reports.
An attack by gunmen on a police training centre in southwestern Pakistan has left 33 police trainees dead, according to health officials quoted in an AP report. A major security operation is under way in Quetta, after at least five gunmen reportedly stormed a hostel that is home to hundreds of police cadets.
It has been reported that three explosions and gunfire were heard after the attackers entered the facility using the front gate, before storming the college's hostel. The home minister of Balochistan province, which sits next to Afghanistan, confirmed there were 700 hundred cadets inside the police training centre during the attack, which took place at around 11.20pm on Monday 24 October.
Although few details were immediately available, it is believed that 84 people have been injured, with three terrorists killed in the operation, so far.
A government spokesman said seven police officers were injured, while some police personnel are thought to have been taken hostage, according to unconfirmed reports.
Pakistani police and troops, backed by paramilitary force Frontier Corps, are taking part in the security operation to regain control of the facility.
An emergency has been declared in hospitals across the city, as more injured are expected to arrive.
"Our security forces have the capability to combat such attacks and threats," Balochistan's Home Minister Mir Sarfaraz Ahmed Bugti said according to Pakistan's Dawn newspaper who added that the terrorists are said to be carrying AK-47s and grenades and two army helicopters are providing aerial surveillance of the area.
No terrorist group has so far claimed responsibility for the attack – although the Pakistani Taliban, along with other militant groups, are known to be active in the area.
Sanaullah Zehri, the chief minister of Balochistan, said according to the Telegraph that the government had received intelligence reports that militants had entered Quetta in order to carry out subversive activities.
One young cadet interviewed by local television said according to The Guardian that he saw two people charge into his hostel whilst firing their weapons indiscriminately. "Their faces were covered and they had guns in their hands," he said. "I saved my life by rushing to the roof and jumping outside from there."
A rescue worker from the Edhi foundation, Zarak Khan, said rescuers had only managed to collect security personnel wounded and have struggled to get the wounded to hospital.
In August this year, 88 people were killed in separate bomb attacks targeting a hospital and lawyers in the city.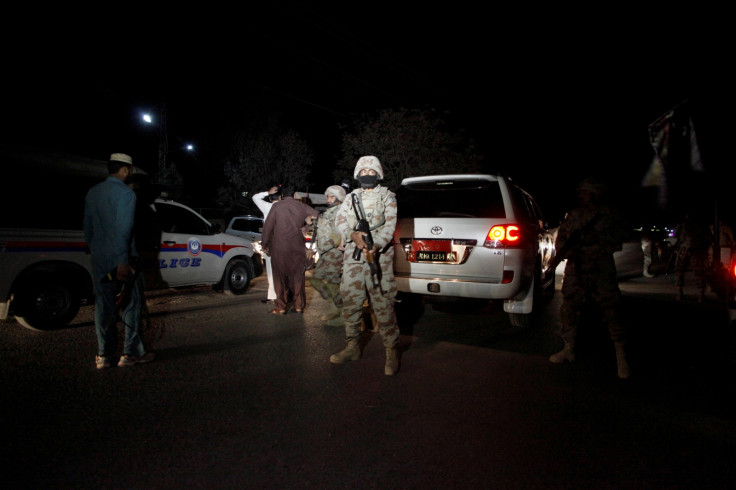 © Copyright IBTimes 2023. All rights reserved.