The Pakistan-Balochistan problem explained
IBTimes UK looks at the pro-independence fight in Balochistan on 10th anniversary of Bugti's death.
Members of the separatist group Baloch Republican Party (BRP) are holding events in Europe to commemorate the death of Balochistan's leader Nawab Akbar Bugti. Bugti advocated for greater autonomy of Balochistan, a province of Pakistan.
He was involved in an armed struggle with Pakistan, which accused him of using the Balochistan Liberation Army (BLA) militant group as a front for the running of his own militia. However, Bugti was was killed by the Pakistani army in 2006.
His death led to widespread unrest and the rise of a pro-independence sentiment in the region.
Baloch activists told IBTimes UK that, following Bugti's death, the struggle for the independence of Balochistan "has become unstoppable".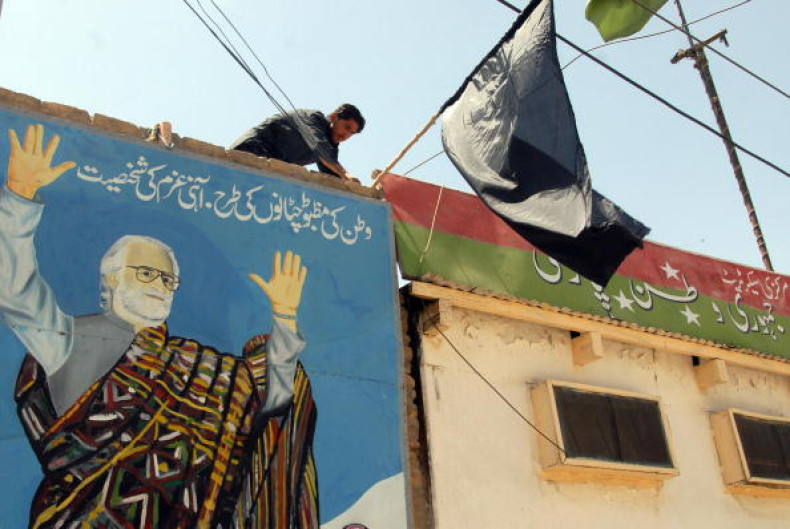 Human rights abuses
Since Bugti's death, Baloch separatist groups have engaged in armed struggles with the Pakistani government.
Balochistan's history
Balochistan, a large area bordering with Afghanistan to the north and Iran and the Arabian Sea to the south, is inhabited mainly by Baloch, Pashtuns and Brahuis, and smaller communities and tribes such as Iranian Baloch, Hazaras, Marri and Bugti.
Balochistan was invaded by Britain in 1839. As a result of the invasion hundreds of people, along with the then Baloch ruler Mir Mehrab Khan, died.
Balochistan was then divided into three parts: Northern Balochistan and Western Balochistan were given to Persia and Afghanistan respectively, and Eastern Balochistan was under British rule until 1947.
After the British left, Balochistan was annexed to Pakistan.
According to some, the then ruler Khan of Kalat was forced to sign accession documents despite a previous document recognising the independence of the Baloch people which had been signed by the British, Balochistan and the upcoming Pakistan administration.
Right groups have alleged human rights abuses have been occurring in Balochistan at the hands of Pakistani forces.
Human Rights Watch (HRW) has released several reports on abducted people in Balochistan and, in 2014, three mass graves were discovered in Khuzdar.
While the Pakistani government confirmed they contained the remains of 17 people, Baloch campaigners claimed there were more than 100 mutilated bodies in the mass graves.
In 2015, HRW said that since 2009, authorities had recovered the bodies of nearly 5,000 suspected victims of enforced disappearance and extrajudicial executions.
In January, the chairman of the Voice of Baloch Missing People campaign Nasrullah Baloch stated that enforced disappearances, also referred to as a 'kill and dump' policy, had accelerated in 2015, with approximately 463 disappearances and the discovery of 157 bodies.
When IBTimes UK met Bugti's grandson – Brahamdagh Khan – he warned the Balochistan community was one of the most persecuted in the world.
The Baloch people claim they are also suffering economic exclusion and forced resettlement as the new China Pakistan Economic Corridor (CPEC) project denies jobs to locals.
Terrorism
The issue of human rights abuses and terrorism-related violence in Balochistan emerged again earlier in August, when at least 74 people were killed in a bomb blast at the Quetta Civil Hospital. Both the Islamic State and Jamaat ul-Ahrar (JuA) terror groups claimed responsibility for the attack.
Some analysts and activists have warned that terror groups, including the Pakistani Taliban, have established themselves in Balochistan since the start of a Pakistani military offensive in 2014.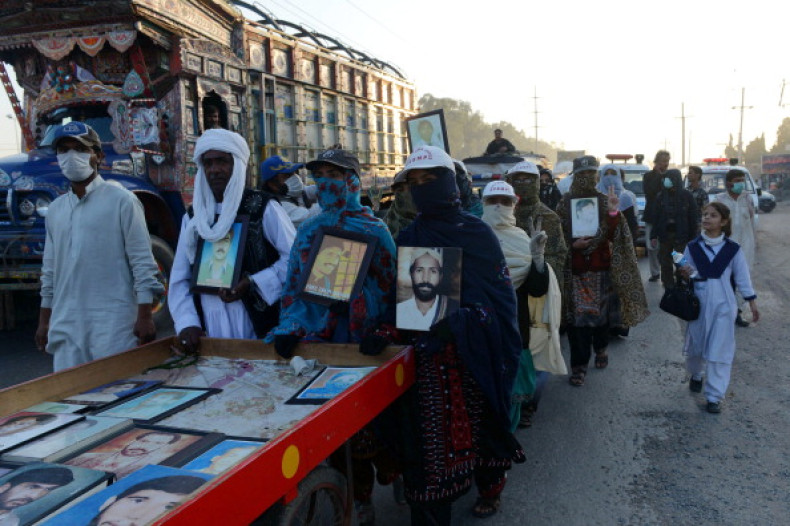 Pakistan's response
Pakistan has denied allegations that its army kills and abducts Baloch civilians. The country has always maintained that Balochistan is an undisputed and integral part of Pakistan from its very inception.
Pakistan has also claimed that foreign-funded terrorist organisations – such as BLA- have killed security forces and innocent people in Balochistan.
The London High Commission for Pakistan told IBTimes UK: "The judiciary in Pakistan is independent. Cases have been lodged in the courts regarding missing people or those killed. Not a single case has been proven against the security agencies in any illegal disappearance or extrajudicial killing.
"Another aspect of this manoeuvre is to internationalise this issue through media and other NGOs who don't have ground knowledge but tend to believe these self-exiled leaders of so-called 'Baloch Struggle Movements', which are, in effect, foreign-funded terrorist organisations."