Pakistan navy chief says enemies will get 'befitting' reply for any aggression as naval drill with China ends
Admiral Muhammad Zakaullah hails Chinese crew participating in bilateral exercise.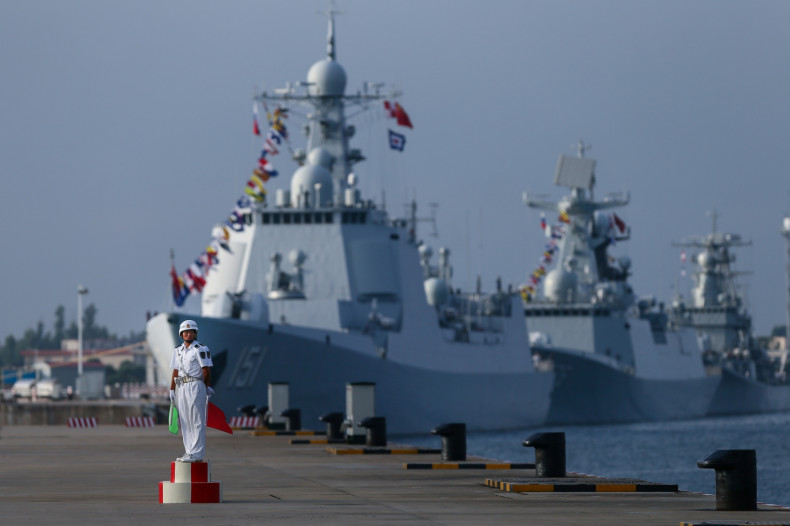 As the fourth China-Pakistan joint naval exercise concludes on Monday (21 November), the South Asian nation's Chief of Naval Staff Admiral Muhammad Zakaullah hailed the crew for their participation in the bilateral drill.
While inspecting the Chinese warship Handan on Sunday, the navy chief highlighted the importance of the country's relations with China and warned enemies that Pakistan will give a "befitting" reply to any act of aggression. The country is currently engaged in cross-border fighting with neighbouring India.
"Pakistan is peace loving country and wants peace and stability in the region, however, any act of aggression will be answered befittingly," he was quoted as saying.
Zakaullah noted that the visits by Chinese naval vessels and the bilateral exercises have proved beneficial for the country. He interacted with the Chinese ship's crew and appreciated them for their operational competence.
On 17 November, the Pakistan Navy said in a statement that two Chinese vessels – the submarine support ship Changxingdao and Handan – were in Karachi for the joint naval exercise.
Addressing a media the same day, Commodore Mirza Foad Amin Baig, the commander of the 18<sup>th Destroyer Squadron of the Pakistani navy, said that the exercise was "aimed at improving interoperability for conducting combined maritime operations to ensure a stable maritime environment vital for economic stability and growth as well as ensuring peace and security in the maritime commons".
He added that the joint operation comprised two phases – Harbour and Sea. "The harbour phase is currently in progress and consists of various calls on, mutual visits to ships and table top discussions as preparatory warm up forsea phase.
"The sea phase of the exercise will be conducted in the open sea and cover wide spectrum of maritime and naval operations by ships, helicopters, Maritime Patrol Aircraft, Joint Boarding Operations by Special Forces, Air Defence Exercises, Communication Drills and Joint Manoeuvres by ships."