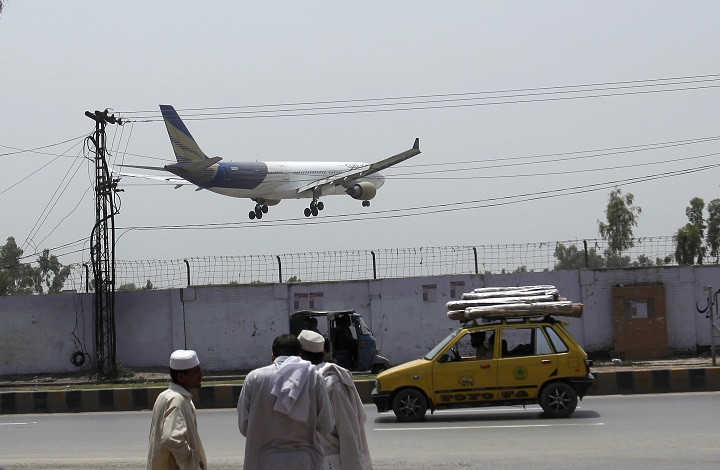 A Shaheen Airlines flight in Pakistan made an emergency landing at Lahore airport after its landing gear apparently malfunctioned. At least 10 passengers were injured in the incident that caused damage to the aircraft as the plane veered off the runway, perhaps caused by a tyre burst.
"We have injuries reported, aircraft damaged but yet to determine if beyond repair or not," said Pakistan's Civil Aviation Authority on its Twitter account, adding that rescue efforts were under way.
Shaheen Airlines Flight NL-142, flying from Karachi to Lahore, made the landing at 9.27am at Allama Iqbal International Airport in Lahore. Reports say the tyre of the aircraft burst due to a fault in the landing gear, after which the aircraft skidded off the runway. The runway has been temporarily shut down with expected flight delays.
Fear and panic gripped passengers who were evacuated through an emergency gate. A total of 276 passengers were on board the aircraft, according to the Pakistan daily Dawn. The injured have been provided with immediate medical treatment. None was reported to be critical.
Shaheen Airlines's fleet includes Boeing and Airbus aircraft. But it was not clear which plane was involved in the emergency landing.
Pakistan's airline industry has been hit by a string of accidents in recent years. One of the worst occurred in April 2012, when all 127 people aboard a Bhoja Air Boeing 737-200 plane died when it crashed near Islamabad.