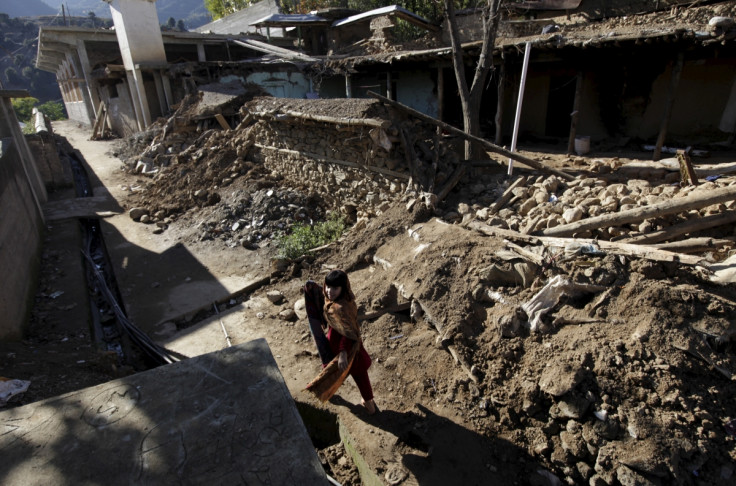 The Taliban have pledged not to conduct military operations in areas affected by a deadly earthquake which devastated parts of Afghanistan and Pakistan. The informal truce came shortly after the Islamist group seized one of Afghanistan's worst-hit regions from government forces.
"We don't want to fight in areas hit by the earthquake," Taliban spokesman Zabiullah Mujahid told the Wall Street Journal. "If the enemies go to areas affected by the earthquake to help people, we will not attack them. We don't want to create problems for the aid process." He later told AP the offer fell short of a proper ceasefire.
Earlier, the group had urged aid agencies and all Afghans "not to hold back in providing shelter, food and medical supplies to victims of this earthquake."
At least 390 people were killed in the 7.5-magnitude tremor that struck on 26 October. The US Geological Survey said the epicentre was in the mountainous and sparsely-populated Afghan region of Hindu Kush, bordering Pakistan, Tajikistan and China.
It was also felt in Kabul, Islamabad and Delhi, causing casualties in all three countries. According to the latest official figures, the death toll stood at 272 in Pakistan, 121 in Afghanistan and three in India.
Among the victims were a dozen Afghan schoolgirls killed in a stampede as they tried to flee their school's building in the Takhar province. On 28 October police in the province told the BBC they had lost the Darqad district to Taliban militants after heavy fighting.