Pakistani 'hate preacher' who glorifies Islamist murder welcomed by Archbishop of Canterbury
Preacher and fellow cleric hailed murderer of liberal Pakistani politician as holy warrior.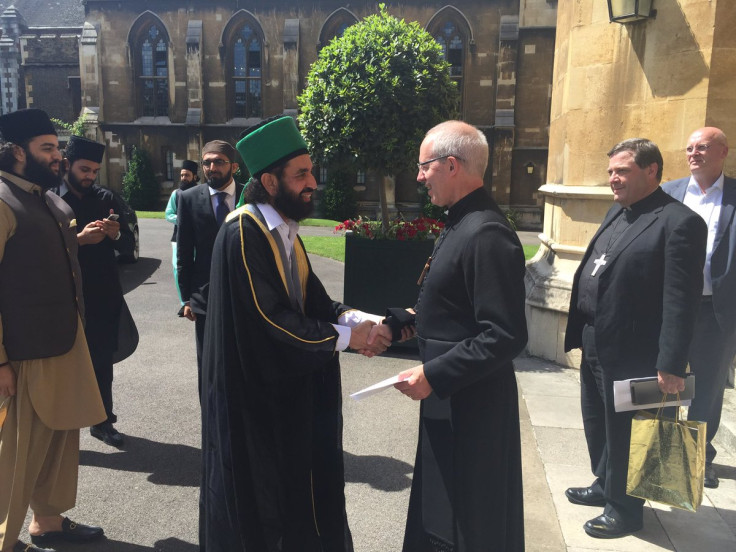 British authorities have been criticised for allowing two Pakistani clerics who led praise for an Islamist assassin to visit the UK on a seven-week preaching tour.
On Saturday (16 July), Muhammad Naqib ur Rehman and Hassan Haseeb ur Rehman arrived at London's Heathrow Airport for a tour of mosques in cities including Birmingham, Leeds and Newcastle.
Archbishop of Canterbury Justin Welby welcomed Muhammad Naqib ur Rehman to Lambeth Palace on Monday to discuss subjects including countering "the narrative of extremism and terrorism" and interfaith relations.
The Muslim clerics have led a high-profile campaign in Pakistan in praise of assassin Mumtaz Qadri, who was executed in January after murdering liberal Pakistani politician Salmaan Taseer in 2011. The Punjab governor had criticised Pakistan's strict anti-blasphemy laws, and Qadri claimed it was his religious duty to kill him.
Taseer's son, Shahbaz, 33, who was recently freed after being kidnapped and held captive by Islamists for four years, criticised British authorities for allowing the clerics into the country.
"Firstly they are not preachers. A preacher in Islam is a person who spreads the message of Allah, just like the Prophet, through peaceful means. You cannot force your view on someone else. This is the basic foundation of Islam," he told IBTimes UK in an emailed statement.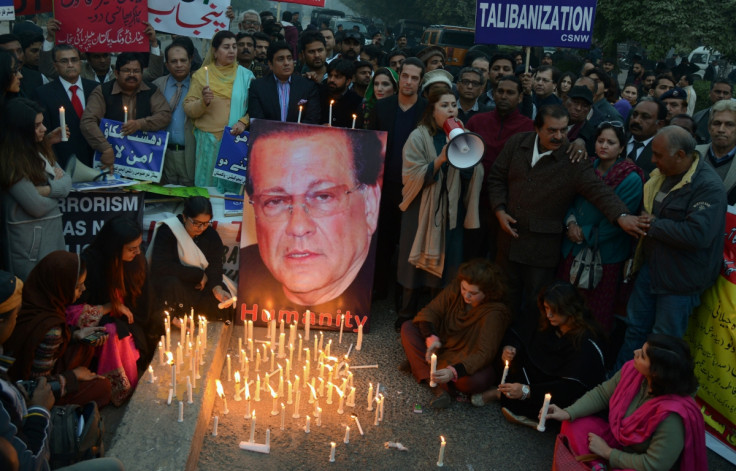 "These people teach murder and hate. For me personally I find it sad that a country like England would allow cowards like these men in. It's countries like the UK and the US that claim they are leading the way in the war against terror [and] setting a standard. Why are they allowing people [in] that give fuel to the fire they are fighting against?
His brother, Shehryar, 30, added: "They supported and incited my father Salmaan Taseer's murder. The UK government should deport them and Pakistan should prosecute them for the incitement of violence under the terrorism act."
"I find it disrespectful that a man like this has been entertained by the Archbishop. My family has been on the front lines when it comes to inter-faith harmony and these people disrespect anyone and everyone who speaks about religious harmony."
The tour comes only months after cleric Muhammed Hanif Qureshi, who led calls for Taseer's murder, was allowed into the UK to preach. A Facebook video shows the Rehmans preaching alongside Qureshi.
Michael Semple, an expert on Pakistan who served as deputy to the EU special representative to Afghanistan, told IBTimes UK those "preaching in favour of Mumtaz Qadri and lauding him and holding him up as a role model to be emulated by people in Pakistan or Afghanistan is something contrary to the public order and might well be illegal in Pakistan also".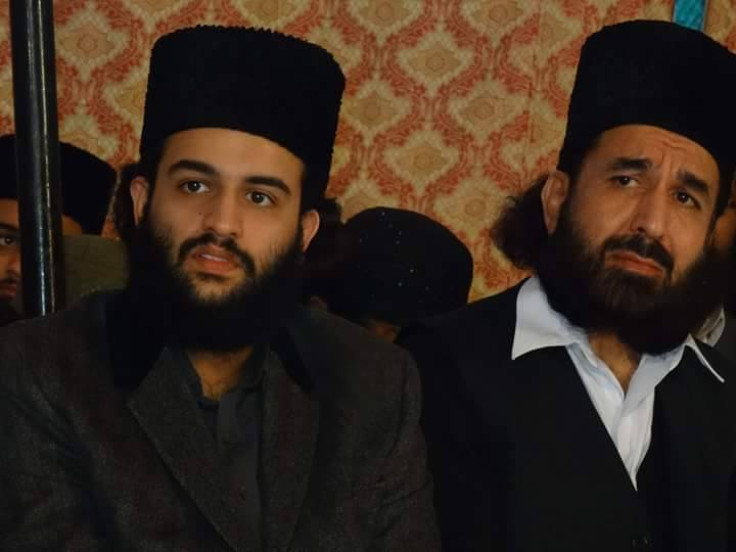 The home secretary has the authority to ban people from the country if their presence is not deemed "conducive to the public good".
Recently there has been a spike in violent Muslim sectarianism in the UK, with Glasgow shopkeeper Asad Shah murdered in February. Shah was a member of the Ahmadi Muslim sect that has faced persecution by hardliners in Pakistan. His alleged killer, Tanveer Ahmed, said he acted because Shah "disrespected" Islam. Admirers compared Ahmed to Qadri online.
Mitcham and Morden MP Siobhain Mcdonagh, who has campaigned for a clamp down on extremist preachers entering the country, criticised the government for allowing preachers to spread an extremist message.
'It's no exaggeration to say that current Home Office policies are putting our country's national security in danger. Muhammad Naqib ur Rehman and Hassan Haseeb ur Rehman are just the most recent in a long line of radical preachers who have been allowed to enter this country and spread their hate," she said.
"As I outlined in my Parliamentary debate on the matter just last month, our entry clearance regulations have failed to stop this from happening, with terrible consequences."
Clerics hailed Islamist assassin as holy warrior
The clerics are listed as custodians of the Eidgah Sharif shrine in Rawalpindi. Their Facebook pages contain several recordings in which they praise Qadri.
In one, posted after Qadri's execution in January, Haseeb ur Rehman declares "every single person who loves Islam and Prophet [Mohammed] is in grief for the martyrdom of Mumtaz Qadri because he has been hanged last night".
He calls on Muslims to attend the funeral of "martyr" Qadri in Rawalpindi.
"To attend funerals of such great personalities is in our own betterment before God, because they are already blessed by God. I appeal you to turn up to his funeral peacefully but [you] must attend it," he said.
Pictures apparently show both clerics attending Qadri's funeral in Rawalpindi on 1 March. In a recording Haseeb ur-Rehman addresses the crowds, declaring: "These thousands of Muslims are here to defend Honour of the Prophet. Oh people promise me to have devotion for the honour of the Prophet. Such executions cannot stop us."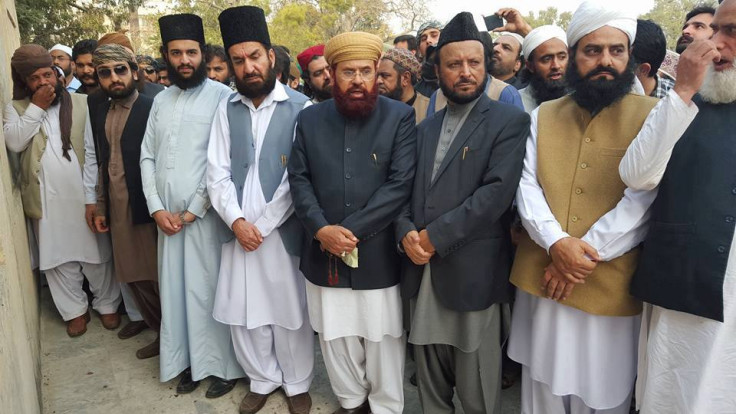 On Naqib ur Rehman's Facebook page Qadri is described as a "Ghazi", or Islamic holy warrior.
A posting a few days later shows a Christian converting to Islam. According to a caption accompanying a recording of the ceremony: "The Christian said he was amazed by Mumtaz Qadri's Janzah [funeral] and that was a sign for him to accept Islam."
In the recording, Haseeb ur-Rehman declares "Oh Ghazi [Mumtaz Qadri] we salute your greatness. Hail Martyr Mumtaz Qadri," before renaming the man Mumtaz Hussain in honour of the killer.
Other recent pictures show Haseeb ur Rehman meeting a man described as Mumtaz Qadri's brother in Dubai.
Semple said that the figure of Qadri was contested by adherents of the rival Barelvi and Deobandi sects of Islam vying for dominance in Pakistani Islamist politics.
He said that the cult of Qadri had emerged as part of "an ongoing ideological and social struggle that is trying to mobilise around a vision of Islam and Islamic politics that can challenge what they would view as the corrupt, effete social order in Pakistan, as well as showing themselves as standing up to a hostile world system.
"You can see where the links to the UK come in, and how you can try and mobilise immigrant communities with a similar politics.
"The Deobandis have stolen much of the thunder in terms of producing suicide bombers and undertaking violent jihad, and yet in Pakistan there is probably a higher population of Barelvi. There is less of a tradition of violence in the Barelvi sect, but there isn't none. They are people with a clerical bias trying to conduct jihadi politics and they find in Mumtaz Qadri the ideal example of one of their own who has made the ultimate sacrifice."
The clerics' previous visit to Britain last year was featured on ITV documentary series Britain's Busiest Airport: Heathrow. In an edition of the programme broadcast in June, Naqib ur Rehman is shown arriving at the airport, and declares that he is spreading a message of "peace, love and tolerance, which the essence of Islam is".
Mcdonagh continued: "History teaches us the consequences that occur when the Home Office does not do its job properly. Pakistani cleric Masood Azhar delivered extreme messages across the 40 mosques in the UK in 1993, while working for the prominent Pakistani jihadist group Harkat ul Mujahideen. We now know that Azhar, who was himself close to Osama Bin Laden, inspired at least two Britons, who went on to plan the London bombings of 2005, and the beheading of US journalist David Pearl.
"It is terrifying to see the British government has adopted such a double standard. At one end, it says it seeks to crush all extremism. We know from the recent terrible atrocities that this goal is more important than ever. And yet, the British government still gives visas to people like Qureshi who incite intolerance and even violence in our society."
IBTimes UK has approached Muhammad Naqib ur Rehman and Hassan Haseeb ur Rehman for comment.
Lambeth Palace spokesman Ed Thornton said: "The Archbishop of Canterbury was pleased to meet Shaykh Naqib ur Rehman, a leading Sufi Muslim leader from Pakistan, at Lambeth Palace yesterday. The Archbishop received a first-hand account of the situation in Pakistan, which is a highly significant country for faith relationships in the UK."
A spokeswoman said the Home Office does not comment on individual cases.
"The Home Secretary has the power to exclude a foreign national if she believes their presence in the UK would not be conducive to the public good," she added.
© Copyright IBTimes 2023. All rights reserved.