Qandeel Baloch profile: Pakistani social media star murdered in 'honour killing' by brother
The actress, model and celebrity was known for her daring posts in the largely conservative nation.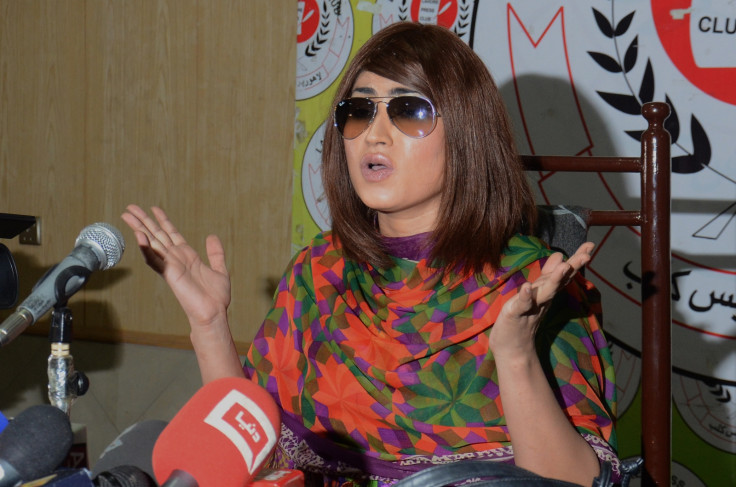 Pakistani social media celebrity Qandeel Baloch, one of the country's most famous and controversial internet stars, was killed on Friday by her brother in a so-called 'honour killing'. Her brother, Waseem Azeem, admitted to drugging and strangling the model "for dishonouring the Baloch name" in the family home in the Punjab city of Multan.
Baloch, who was 25 when she died and was famous for her provocative and increasingly political posts, divided opinion in her native Pakistan.
Most recently, Baloch made headlines when she posted selfies and videos with Abdul Qavi, a prominent Islamic cleric. Qavi was widely criticised for meeting Baloch and featuring in selfies that showed her wearing his cap. Baloch received death threats.
With 43,000 Twitter followers and more than 700,000 Facebook fans, Baloch has been described as Pakistan's answer to Kim Kardashian. Yet while comparisons can be drawn, her controversial posts made a wider statement about the perception and role of women in the deeply conservative country's patriarchal society.
In a country where women are subjected to widespread gender violence and forced marriage and are encouraged to stay at home, Baloch's tongue-in-cheek posts challenged traditional social values that discriminate against women and girls.
"At least international media can see what I am up to. How I am trying to change the typical orthodox mindset of people who don't wanna come out of their shells of false beliefs and old practices," Baloch wrote on Facebook on 4 July 2016.
"Here there one is for those people only. Thank you my believers and supporters for understanding the message I try to convey through my bold posts and videos. It's time to bring a change because the world is changing. Let's open our minds and live in the present."
Baloch – whose real name was Fouzia Azeem – was reportedly born in the town of Dera Ghazi Khan in the Punjab province. She first gained media attention in 2013 when her audition for Pakistan Idol went viral. Baloch's posts and videos garnered a social media following and she became one of the 10 most searched for people in Pakistan.
As her media presence grew, Baloch began to use her position to comment on issues faced by women in Pakistani society. In the week before she died, she released a music video with singer Aryan Khan called Ban, which derided the restrictions placed on women in the country.
"As women we must stand up for ourselves... As women we must stand up for each other... As women we must stand up for justice," she posted on Facebook earlier this month. "I believe I am a modern-day feminist. I believe in equality. I need not to choose what type of women should be. I don't think there is any need to label ourselves just for the sake of society. I am just a woman with free thoughts free mindset and I love the way I am."
Baloch's often unashamedly sexual posts also challenged the stereotype of the passive woman. In March, she said she would strip for the captain of the Pakistan cricket team Shahid Afridi if he led his team to victory against rival India. "I'll do anything you want, but please, you have to beat India this time," Baloch said in the video.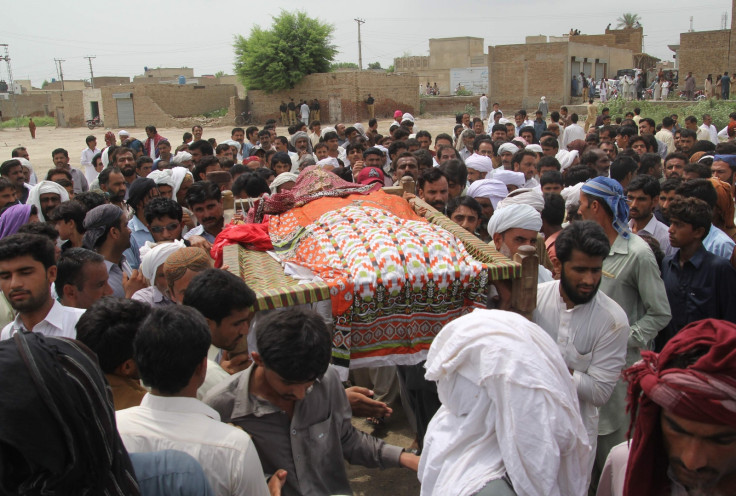 While often over the top, the model's recent social-media posts challenged politicians – representing a freedom of expression denied to most women in orthodox Pakistan. In one video, Baloch ridicules Indian prime minister Narendra Modi, calling him "darling".
On 16 July, Baloch was asphyxiated by her brother, Waseem, who said she had "dishonoured the family". Baloch's parents filed a report stating their son had killed their daughter. The perpetrator went on to defend his actions, saying: "Girls are born to stay home and follow traditions. My sister never did that."
The funeral was held near Baloch's family home in Dera Ghazi Khan, with thousands of people flocking to the area to pay their respects to the celebrity, including human-rights campaigners.
The social media star's death has sparked a worldwide conversation about "honour killings" and how the crime is dealt with in Pakistan. Nearly 1,100 women were killed in Pakistan in 2015 by relatives who believed they had dishonoured their families, according to the country's independent Human Rights Commission. Murder carries a death sentence, but the family of the victim are able to pardon the perpetrator under Pakistani law.
Since her death, Baloch's father has spoken out in support of his daughter. "She supported all of us, including my son who killed her," he said, as reported by the Pakistani newspaper Dawn.
© Copyright IBTimes 2023. All rights reserved.