Pakistan's prime minister dedicates Eid to people of 'India-controlled Kashmir'
In his festival address Nawaz Sharif said, 'We dedicate this Eid to the endless sacrifices of Kashmiri people'.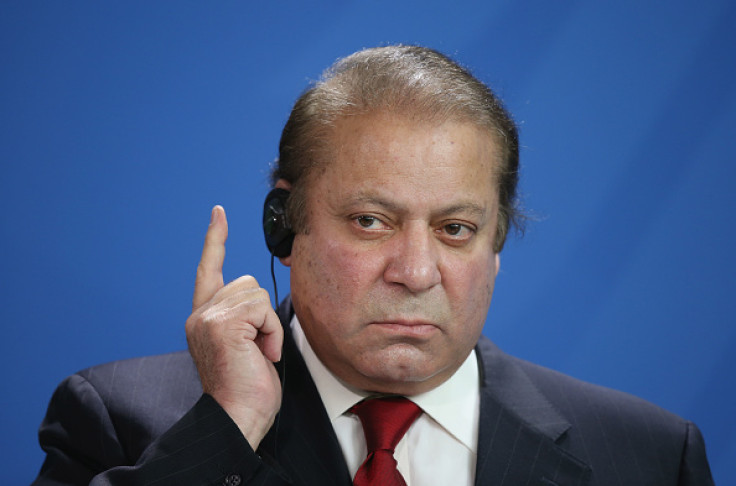 Pakistan's Prime Minister Nawaz Sharif has hit out at India during his Eid al-Adha address to the nation on Tuesday, 13 September. Amid the simmering unrest in Kashmir, Sharif dedicated all future Eids to the people of "India-controlled Kashmir".
"On this day of Eid, we cannot forget the sacrifices of the people of Kashmir too. The people of Kashmir, facing Indian atrocities, have sacrificed their third generation to achieve their right to self-determination.
"We dedicate this Eid to the endless sacrifices of Kashmiri people and will continue to dedicate all coming Eids to the Kashmiris till the issue of Kashmir is resolved in accordance with their wishes. The sacrifice of individuals keeps society and nation alive. This is the lesson which is given through sacrifice" PM Sharif said while celebrating the day with his family and friends in his Raiwind mansion in Lahore.
President Mamnoon Hussain also greeted Pakistanis on the occasion and urged his countrymen to "remember our brothers and sisters who became victims of terrorism, and share their grief".
"During this hour of need we must support the Kashmiri people. They are facing the worst atrocities to get their right to self-determination. Time is not far away when the Kashmiri people will get dividend of their supreme struggle.
"They will soon celebrate such festivals in free land," President Hussain added.
The Jammat-ud-Dawah chief and the mastermind behind the Mumbai attacks, Hafiz Saeed, reportedly performed the holy rites of Eid at the Gaddafi Stadium — a cricket ground in Lahore — and prayed for the "success of Kashmiris fighting against Indian forces".
He also requested Pakistan's premier to take action on behalf of Kashmir and "help them get freedom".
Kashmir has been boiling for the past two months after the death of separatist militant leader Burhan Wani on 8 July. Since then, India and Pakistan have been accusing each other of fomenting the unrest. While New Delhi has accused Islamabad of funding and sheltering terror groups, Pakistan has blamed India for human rights violations in Kashmir.
© Copyright IBTimes 2023. All rights reserved.