Pakistan's Surprise Air Strikes Kill 32 Suspected Militants in North Waziristan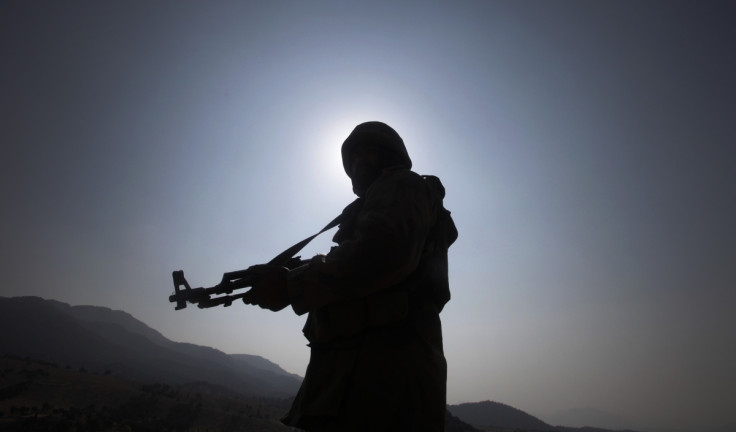 Surprise aerial strikes by Pakistani fighter jets and helicopters on militant hideouts have killed at least 32 suspected Islamist insurgents in the north Waziristan region.
The coordinated onslaught has also injured 80 people, many critically, and the number of casualties is likely to increase.
"There were confirmed reports that militants involved in recent attacks including a blast at an internally displaced persons [IDP] camp in Peshawar, bomb attacks in Mohmand and Bajaur tribal regions ... and attacks on security forces convoys in NWA [North Waziristan], were hiding in these hideout," a senior security official told the AFP.
The "precise aerial strikes" are said to have killed some senior militant commanders and foreign militants although the authorities are tight-lipped about revealing their identities.
Insurgent bases in Mosaki, Zara Mela, Esorti as well the Miranshah, the main town of north Waziristan, have been targeted in the attack.
Local reports point to women and children being among the civilian casualties, although security officials remain silent on the topic.
There has been no independent confirmation of the specifics of the strikes as journalists are not allowed to enter the area and an indefinite curfew has been clamped on the place.
The decision to press ahead with the aerial operation is believed to have taken place during the high-level security meeting, headed by Pakistan's Prime Minister Nawaz Sharif on the eve of the attack. Scores of top Islamabad officials took part in the meeting as the PM vowed to fight terror attacks.
North Waziristan, a mountainous region in Pakistan borders Afghanistan and has long been a stronghold of Taliban and al-Qaida extremists.
© Copyright IBTimes 2023. All rights reserved.