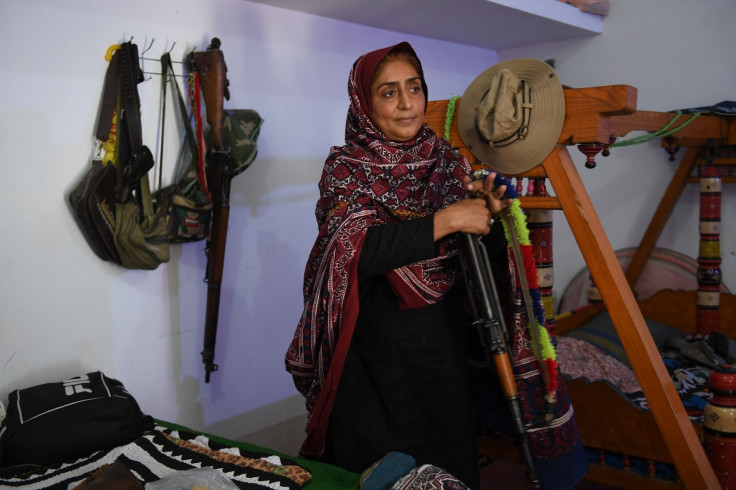 A film based on Waderi Nazo Dharejo, also known as Pakistan's "toughest woman", is vying for Oscars glory with Angelina Jolie's powerful film on the Cambodian genocide, First They Killed My Father, and Joachim Trier's Thelma. Inspired by Dharejo's story, British-born Pakistani filmmaker Sarmad Masud made a movie, My Pure Land, which is now the official Oscar entry from the UK in the foreign language category.
It is expected to weather tough competition from 92 other contenders in the most prestigious awards show.
The official nominations for the Academy Awards will be announced in January 2018.
Pakistani woman Mukhtiar Naz, now popular as Nazo Dharejo, is the symbol of courage and empowerment in conservative Pakistan. She fought against 200 armed men who surrounded her house during one summer night in August 2005.
She fought them off from her roof along with her sisters and husband with a limited supply of Kalashnikov and ammunition. She tried her best to protect the property her father left for her. With no male heir in the family, the male members of Nazo's extended family tried to claim the property by putting a gun to her head.
During the night-long fight, Nazo's family insisted that she drop the gun and surrender but nothing could stop the defiant lady. Recalling the night, she told AFP: "I will kill them or die here but never retreat."
Dharejo, who is now in her late 40s, later fought the case in court. After a prolonged legal battle, she finally forced her enemies to offer her a public apology.
"I was immediately inspired by (Dharejo's) courage and heroism," film-maker Masud told AFP.
Her tough stand gradually earned her the name Waderi, a female version of the name Wadera, which means landholders in Urdu. In Pakistan, the film, My Pure Land with Suhaee Abro as the lead, has been sharply criticised but has received rave reviews.