Pakistan's woes in ODI cricket is due to failing domestic structure, says Misbah-ul-Haq
Pakistan are currently placed ninth in the ICC ODI rankings.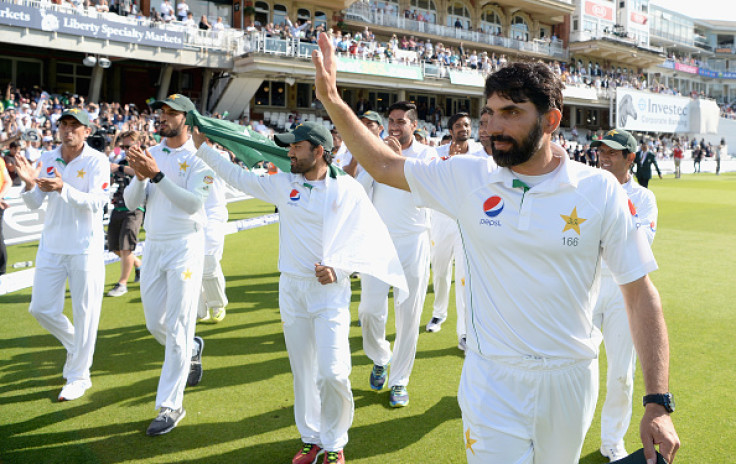 Pakistan Test captain Misbah-ul-Haq believes that the country's domestic structure is behind their struggles in the One Day International (ODI) format. Pakistan's domestic structure has gone through several changes in recent years, with Misbah claiming that too much importance is been given to Twenty20 cricket, meaning that the fifty over format is getting a short shrift.
Pakistan have struggled in ODI cricket in recent times, and find themselves in ninth place in the ICC rankings which is a stark contrast to Test cricket where they are the top ranked team with 111 points just one higher than arch-rivals India who have 110 points.
Misbah though has put the blame on the country's domestic structure rather than the talent coming through Pakistan's youth cricket.
"While a Pakistani domestic cricketer may play at least ten to twenty first-class matches a season, he doesn't get the same match practice in the 50-over format. I have long been saying that we need to lay greater emphasis on one-day cricket in our domestic system and play more one-day games, because you can't evolve by playing a maximum of five 50-over matches a year in the domestic circuit", Misbah said as quoted by ESPNCricinfo.
The 42-year-old, who was captain of the ODI side for four years, stepped down post Pakistan's disastrous outing in the 2015 World Cup. He had mixed success in his tenure, winning 47 out of 86 games played while current skipper Azhar Ali has only managed nine wins in 25 matches. Misbah though has insisted that captain is not the only one who should be blamed for poor performance of the team.
"In Pakistan, there is a perception that the captain is the only one responsible for everything. Cricket is a team game and every player has to contribute. We used every possible talent in the country but it didn't work. Whenever you are forced to change, that is because the team isn't performing. Unfortunately, in one-day cricket, the boys haven't performed well, like they have done in Test cricket. The bowling, after Saeed Ajmal, hasn't done enough and the batting has never been consistent", the 42-year-old added.
© Copyright IBTimes 2023. All rights reserved.