Palermo president Maurizio Zamparini has claimed Mario Balotelli wants to join the Italian club this summer. The out-of-favour Liverpool striker has been told he is not wanted by his present employers and has been actively seeking a move away from Anfield in recent weeks.
Zamparini has revealed he has spoken to the Liverpool star's influential agent Mino Raiola and Balotelli about the prospective deal. However, he also conceded that the Italian's eye-watering wages could prove to be a stumbling block.
"I called (agent Mino) Raiola and he passed the phone over to Balotelli," Zamparini said, according to Corriere dello Sport. "Mario immediately confessed he'd be happy to come to Palermo. We did discuss the economic situation and I explained we could not afford wages above a certain level.
"This would be an opportunity for him, but he'd need to make a sacrifice to relaunch his career on the international market, at his level."
Zamparini said that while Palermo would love to sign the forward – who has underperformed since joining Liverpool in 2014 – the Italian must be realistic with his wage demands. Zamparini confessed his club could not offer the sought of salary that Balotelli is currently on.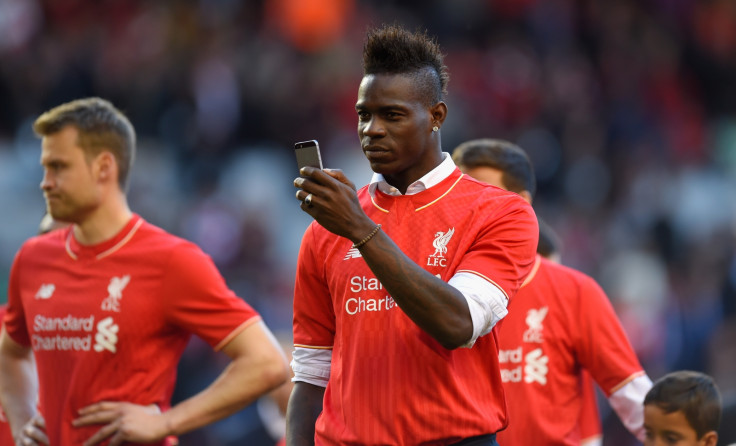 "We are interested, so we need Raiola to understand that Balotelli must reboot," he said of the Liverpool striker. "He needs a club like Palermo, which of course is also where he was born: it'd be an immense advantage in the long run. We are very happy to keep him for a year and get him back to being the world class striker he once was."
Meanwhile, Liverpool boss Jurgen Klopp previously admitted Balotelli does not feature in his long-term plans. "I have spoken clearly to the player about that," he said.
"I have spoken clearly to the player about that," Klopp told the Liverpool Echo. "I know we can't talk about a lot of things because one agent says 'we want to stay', and another says 'we have had 10 offers so we have to leave'. But in this case, it's obvious."