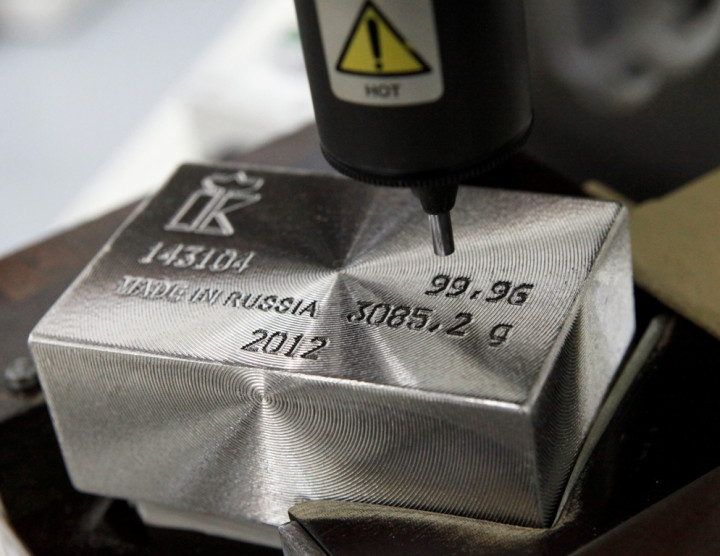 Palladium prices gained for a fifth successive session on 14 April, to a near three-year high, over concerns that US sanctions on top producer Russia and drawn out labour unrest in the second-largest producer South Africa could hit supplies.
Palladium, used alongside platinum in devices that clean car emissions, shot up some 1.7% to $814.20 an ounce in early London trade on 14 April, its highest since 3 August, 2011.
Meanwhile, platinum climbed 1% to trade at its highest in about a month amid labour strikes in South Africa.
Palladium has outperformed other precious metals this year, surging some 14% amid supply-disruption fears and growing demand in the automobile sector.
HSBC said in a note to clients: "The combination of the ongoing mining strikes in South Africa and the tension buildup between Russia and the West over Ukraine puts nearly three quarters of palladium supply at risk of some form of disruption.
"On the demand side, continued strength in the US and China auto market is a supportive case for palladium as it is an important component used in the fabrication of autocatalysts.
"It's a double-edged sword for palladium, we're seeing robust demand and also supply constraints," said James Moore, a London-based analyst at FastMarkets.
"You've got the South African strikes and concern regarding Russian sanctions as tension bubbles along. Investment demand is strong," Moore told Bloomberg.
Ukraine Crisis
At an emergency session of the UN Security Council on 13 April, Ukraine's representative said Moscow had orchestrated the unrest in eastern cities, while Ukraine's foreign ministry said it had proof that Russia was behind a "separatist operation."
The Russian delegate urged Kiev to enter in to a genuine dialogue with the protestors and warned against using violence.
Meanwhile, the US and the European Union are considering deeper economic sanctions against Russia.
Washington and Brussels imposed sanctions against individuals with ties to the Kremlin and a Russian bank following Russia's annexation of the Crimean peninsula. Leaders have previously discussed imposing tougher sanctions against Russian entities and more individuals with links to Putin.