It looks like Pamela Anderson won't be wining and dining France's President Emmanuel Macron at her vegan restaurant after all. The actress turned animal rights activist announced on Wednesday (12 July) that she has pulled out of the business venture after "it did not meet expectations or agreements".
Anderson announced plans to open "sexy" vegan restaurant La Table du Marche (The Market Table) in Saint Tropez, in collaboration with world renowned chef Christophe Leroy, back in June.
"I hope that sharing this sexy experience will ignite hearts and minds to veganism... Eating meat also leads to impotency — a vegan diet is better for your sex life," she later wrote in a blog post. "I am very focused on the aphrodisiac qualities of a plant-based diet — all the food in my restaurant is designed to create love — not by harming any life and bringing joy into the bedroom...and the world."
Days after celebrating the official 4 July opening, the 50-year-old revealed that her dream had been shattered.
"I have disappointing news — Due to circumstances out of my control — I have to remove my name from the collaboration with Christophe Leroy," she informed fans in a statement on her website.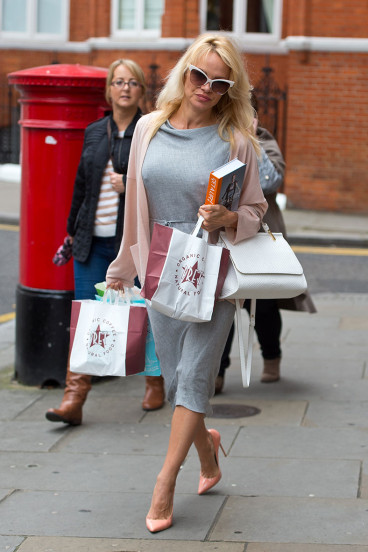 She went on to state that although it was "a labour of love for the Animals" she couldn't "condone the mistreatment of staff or complete lack of respect". Despite the collapse of her partnership she vowed to seek new opportunities to showcase a "sexy" vegan experience.
The mother of two added: "I'm extremely disappointed in this missed opportunity but will keep finding creative ways to help animals and vulnerable people all over the world. I'm sorry."
Anderson had hoped the establishment would become a regular haunt for famous faces visiting the destination. She had extended a personal invitation to President Macron in a bid to persuade the leader to offer WikiLeaks founder Julian Assange asylum in France over a three-course meal.
"We will sit and eat good food and discuss what can be done for Julian. France could display its strength, and so could you, if you give Julian asylum", he wrote in an open letter to the politician.
She continued: "My relationship with Julian – it's no secret. He is one of my favourite people and he might be the most famous, most politicised refugee of our time. Think of a man putting everything aside to stand up to bullies, to say enough is enough, to take a stand for justice and truth."