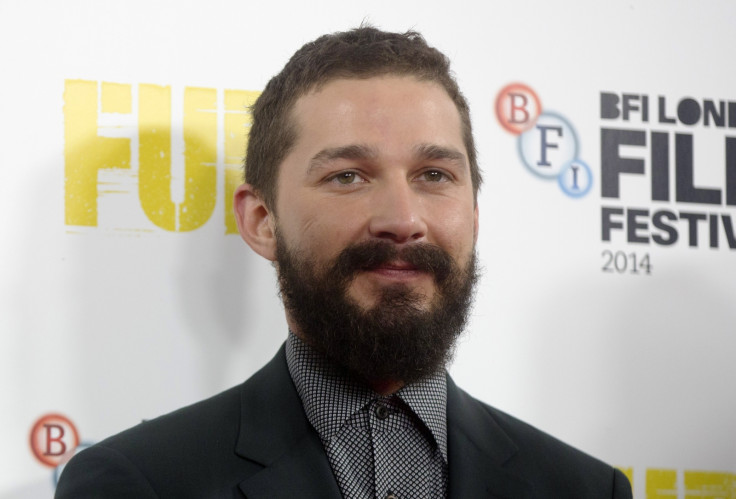 Troubled Hollywood actor Shia LaBeouf has issued a public apology following his racist outburst at a police station. The Transformers star said he was "deeply ashamed" after he was captured on camera telling a black police officer that he would be "going to hell" because of his colour.
Law enforcement officers were called to a hotel in Savannah, Georgia, at 4am on 8 July after the wayward star used profanities and vulgar language in front of women and children when he was denied a cigarette. The 31-year-old was charged with public drunkenness, disorderly conduct and obstruction.
Bodycam footage released from his arrest show a belligerent LaBeouf verbally abusing officers and even threatening to kill one.
New footage from the station, obtained by TMZ, show him taking aim at the black booking officer as he was being fingerprinted.
"You're going to hell, straight to hell bro," he says before adding: "you especially, Devin." When asked why Devin was being called out, LaBeouf said "'cause he's a black man."
Taking to Twitter, LeBeouf, who has had multiple run-ins with the law in recent years, admitted that he had hit rock bottom.
" I am deeply ashamed of my behaviour and make no excuses for it. I don't know if these statements are too frequent, or not shared often enough, but I am certain that my actions warrant a very sincere apology to the arresting officers, and I am grateful for their restraint. The severity of my behaviour is not lost on me," he said.
He added that the events that had transpired were "a new low. A low I hope is a bottom."
The star went on to state that his battle with addiction had played a part in his behaviour and admitted that he needed professional help. He has yet to check into a rehabilitation centre.
"I have been struggling with addiction publicly for too long, and I am actively taking steps toward securing my sobriety and hope I can be forgiven for my mistakes."
LeBeouf was arrested for assault in January following an altercation with a 25-year-old man connected to his anti-Trump art installation #HeWillNotDivideUs.