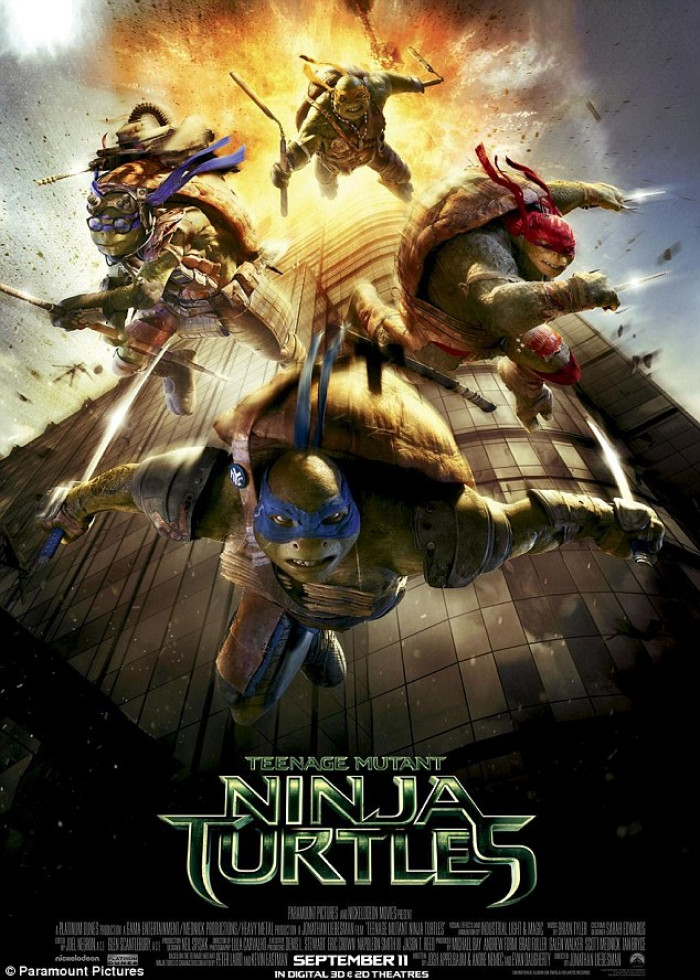 Paramount Pictures Australia dropped the controversial 9/11 poster for Teenage Mutant Ninja Turtles after heavy social media outrage. The released poster evoked memories of the 9/11 terror attacks.
The poster, featuring the four vigilante superheroes falling from a burning New York skyscraper alongside its release date of September 11, met with widespread criticism for its inappropriate content and overlooking a clear link to the 2001 terrorist attacks, reported Dailymail.
Paramount Pictures later realised its folly and issued an apology.
In the statement, Paramount said: "We are deeply sorry to have used that artwork for the marketing materials promoting the September 11 opening in Australia. Combining that image and date was a mistake. We intended no offence and have taken immediate action to discontinue its use."
The unintentional, but unfortunate connection to the terrorist attacks on the World Trade Center was met with swift outrage on social media.
The controversial poster evoked anger due to its visual similarity to the 9/11 terror attacks, which claimed the lives of 2,996 people.
What a thoughtful poster for 9/11. RT @ParamountAU Check out the official poster for #TMNT in cinemas September 11! pic.twitter.com/7LPYXHWlVB

— Martin Wefail (@wefail) July 29, 2014
This TMNT 9/11 poster doesn't offended me, but it does raise some questions. Where were those turtles on that fateful morning? #Conspiracy — Lonnie Donaho (@LonnieDonaho27) July 29, 2014
You might want to rethink this, @ParamountAU pic.twitter.com/ajC9dju98M

— Luke Lewis (@lukelewis) July 29, 2014
@ParamountAU that appears to be in bad taste

— Hot Oyster (@HotOyster) July 29, 2014
@ParamountAU Guys. Sept 11 and exploding buildings is a bad look okay. — Andrew Best (@AUSFestivus) July 29, 2014
The movie, starring Megan Fox and Johnny Knoxville and produced by Michael Bay, will be released in the US on August 8. The burning skyscraper poster was to be used as marketing material for Australia only.