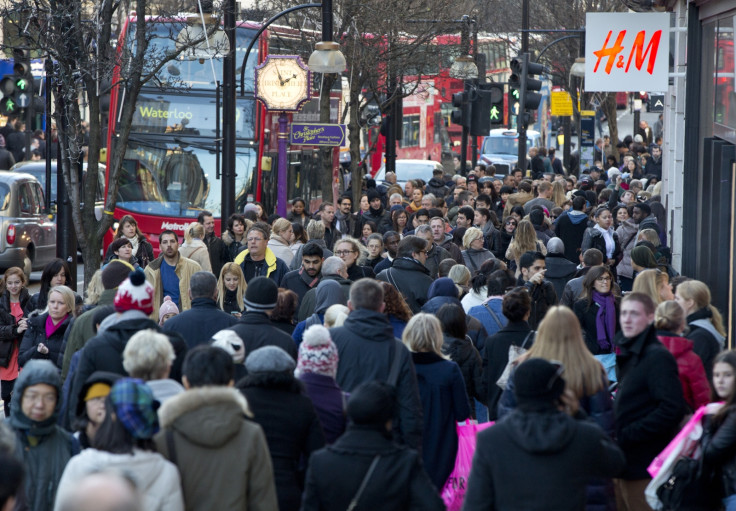 With parcels piling up, is it actually more convenient to shop on your high street?
Each year, as the holiday season rolls around, more of us are choosing to shop online. However, online shopping is far from the cure-all to every Christmas shopping woe, as many are finding out this year. Many couriers aren't able to keep up with the higher than expected volumes of parcels, leading to delays for many shoppers. We put online shopping and shopping on the high street head to head to see which is actually better.
Anytime shopping
If shopping in a onesie at 2am is your highest concern this Christmas, there's one clear choice. Online shopping edges out the high street by far when it comes to anytime shopping. However, the ability to shop 24 hours a day is hampered slightly by the need to be home to receive your parcels.
However, with more shops extending their opening hours for Christmas shopping the high street is putting up a fight. Many larger superstores are also staying open 24 hours a day during the week, making it more feasible to do anytime shopping in person.
Browsing
With the whole world at our fingertips online, the browsing battle is still won by the high street. Although there's everything you could possibly want (and then some) available online, that amount of choice is easily overwhelming. It also requires a clear knowledge of what you want to buy.
The high street, on the other hand, offers you inspiration. Things can catch your eye and give you an idea for even the hardest to shop for person. The ability to pick up an item is also a big bonus for the high street, as it can make it easier to really understand what you're buying, how big it is, and whether it's the right choice.
Payment methods
Cash, credit card, debit card, or contactless chip, the high street wins when it comes to accepted payment methods. While online retailers will accept most card payments, the need to enter and re-enter sensitive card details can be irritating for many shoppers.
The adoption of contactless payment has been a big step towards a high street shopping revival. With tap and go simplicity for purchases under £20, contactless payment makes the process much faster and easier. The contactless technology is going beyond just cards, too. Barclaycard has recently been making great strides in this area, trialling wearable payment items such as gloves and wristbands, which have their bPay contactless chips embedded in them.
Bargain hunting
While it can be time consuming, the ability to bargain hunt is another categorical win for online shopping. However, many high street shops are honouring online price comparisons in their guarantees. While online shopping can generally give you the ability to find the absolute lowest price available for an item, it does take some searching. You might also miss out on a bargain from a local retailer that doesn't have an online shop.
Time spent
The bottom line for most shoppers is how much time they need to spend on shopping, with the fastest option being the best. While online shopping might win if you know exactly what you want and which shop has the best price, for most items the high street just ekes out a win.
The traditional high street shopping experience might seem like a thing of the past, but technology such as contactless payment is bringing the high street back into the fight. High street shopping can be an in and out operation without huge delays, and it also has the added bonus of having the item you want in your hand as soon as you pay.
While online shopping has dominated this year's Christmas shopping so far, it's not time to plan the high street's funeral just yet. After all, with new technology and other benefits, there's a lot to be said for bricks and mortar retail.