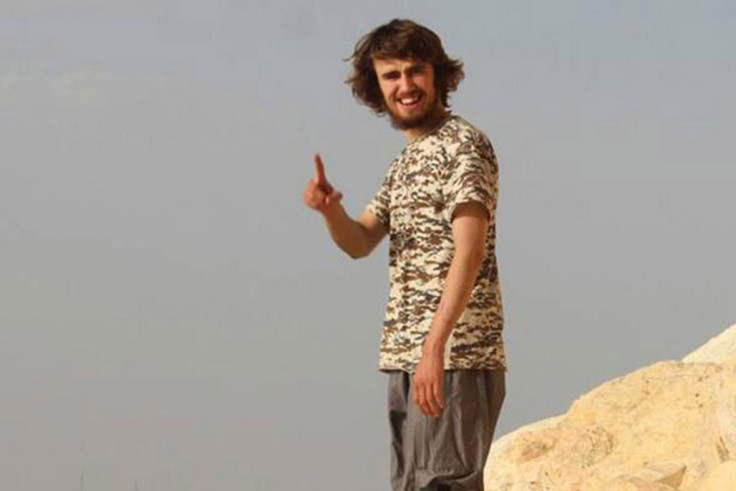 The parents of 'Jihadi Jack', an Oxford teenager who reportedly converted to Islam and joined the Islamic State (Isis), have been charged with several terrorism offences. John Letts, an organic farmer and Sally Lane, an administrator have been charged under section 17 of the Terrorism Act 2000.
Jack Letts, dubbed 'Jihadi Jack', left home when he was 18 years old. He is reported to be the first white Briton to convert to Islam and join the IS (Daesh) group in Syria.
It is believed that Jack, who is now 20, has changed his name to Abu Mohammed and has married an Iraqi woman. They have reportedly been living in Fallujah, an IS-controlled city in Iraq with their son, Muhammed.
According to the South East Counter Terrorism Unit (Sectu), Jack's parents have been charged for making money available for suspected terrorist activities.
"John Letts, aged 55, of Chilswell Road, Oxford was charged with three counts of entering into or becoming concerned in an arrangement to make available money, knowing or having reasonable cause to suspect that it may be used for a terrorist purpose contrary to section 17 Terrorism Act 2000," a Sectu spokesman said, as reported by The Independent. "Sally Lane, aged 53, also of Chilswell Road, Oxford, was also charged with the same three counts", the spokesman added.
In February too they had been arrested for sending money to Jack. However, Letts denied allegations that the money was to fund terrorism, insisting it was to buy their son food and new glasses.
In an interview with Channel4news in February, Lane said, "It's the worst feeling in the world. You feel completely helpless. Your child's out there, they have no support, they're still reliant on you, he's sending desperate messages saying it's cold and he doesn't have food or he can't see, and legally we're not allowed to help him."
The couple have been released on bail and will have to appear at Westminster Magistrates' Court on 9 June.