European budget airline Ryanair has ordered for 175 Boeing 737-800 aircrafts at the Paris Airshow, enlarging its fleet to more than 400 and creating 3,000 new job opportunities.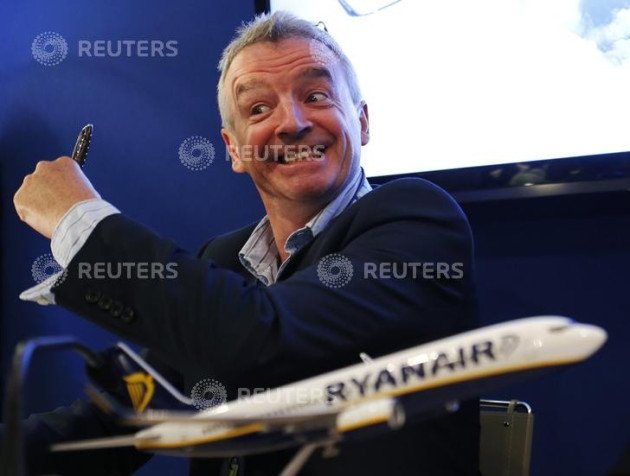 Announced for the first time in March, the order is Boeing's largest ever from a European carrier, and it will make Ryanair the operator of the largest fleet of Boeing airplanes in Europe.
The aircrafts worth of $15.6bn (£10bn/€11.7bn) at list prices will be delivered by 2019, and they will serve more than 100 million passengers in a year across Europe.
"We are pleased to finalise this firm order, creating over 3,000 new jobs for pilots, cabin crew and engineers. These 175 new airplanes will enable us to lower costs and airfares even further," said Michael O'Leary, Ryanair's chief executive officer in Paris.
O'Leary noted that the 737-800 aircraft with its engineering and phenomenal reliability has been the reason for the recent successful growth of Ryanair. By enlarging its fleet, Ryanair plans to grow by about 5% per annum over the next five years.
The Ireland-based company took 737-800 aircraft from Boeing in 1999 for the first time, connecting more than 180 destinations by operating over 1,600 flights per day from 57 bases on 1,600 routes across 29 countries.
O'Leary added that he was also working on an order for 200 or more of Boeing's next-generation 737 MAX planes. The order potentially worth about $20 billion at list prices is expected to be concluded this year.
At the Paris Airshow, plane makers Boeing and Airbus have so far secured orders worth more than $100bn on Wednesday, as airlines' demand for fuel-efficient jets surged.
Separately on Wednesday, Airbus received an order for six A330-300 aircraft and commitments to buy four A350-900s from Sri Lankan Airlines in a deal worth $2.6bn at list prices.