Paris attacks: Isis ringleader Abdelhamid Abaaoud seen on Metro CCTV during Bataclan massacre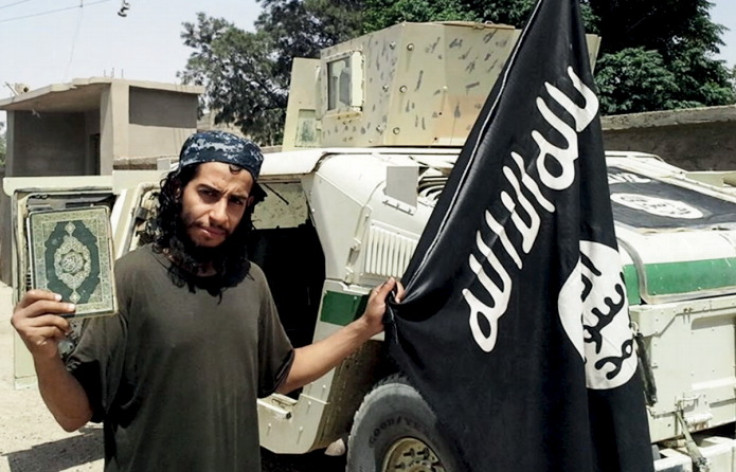 Belgian-born Islamic State (Isis) fighter Abdelhamid Abaaoud was seen dodging the barriers at a Paris metro station while the 13 November attack on the Bataclan was happening. Abaaoud, believed to have orchestrated the deadly Paris attacks that left 129 dead and hundreds injured, was killed in a police raid on Wednesday (18 November).
According to French media, the jihadist was last captured on CCTV footage by two cameras at the Croix de Chavaux metro station, near the eastern Paris suburb of Montreuil, on 13 November around 10pm. Abaaoud is seen dodging the gates at the station, as the Bataclan attack was being carried out.
The station is located around 250 metres from the location where a black Seat Leon, used by the terrorist gang who fired at people in restaurants and terraces during the attacks was found abandoned. Inside the vehicle with Belgian registration plates investigators found three Kalashnikov rifles, five loaded bullet magazines and 11 empty ones.
The car had been rented by Brahim Abdeslam, 31, brother of Salah Abdeslam, one of the attackers still at large. He was identified by prosecutors as the assailant who carried out the suicide attack at the Comptoir Voltaire café.
Who is Abdelhamid Abaaoud?
Senior Islamic State fighter, Belgian-born Jihadist Abdelhamid Abaaoud was identified by French officials as the likely mastermind of the devastating Paris attacks.
The 27-year-old IS militant, of Moroccan origin, was identified by Belgian officials in January as the architect of the thwarted attempt to kill police officers in Verviers. Two suspects were killed in a gun battle during a police raid on the eastern Belgian town.
Abaaoud is also believed to have been behind the unsuccessful terrorist attacks on a high-speed Thalys train between Amsterdam and Paris, and a Church in the French capital in August and April.
The Jihadi leader evaded capture in Greece and was believed to have returned to Syria. Prior to returning to Europe, Abaaoud was identified in one piece of Islamic State propaganda moving mutilated bodies to a mass grave in Syria.
The young militant has become a figurehead for Islamic State and was quoted extensively in an interview with the group's propaganda publication Dabiq. He ridiculed Western intelligence agencies saying he had evaded capture numerous times despite his image being widely circulated.
"My name and picture were all over the news yet I was able to stay in their homeland, plan operations against them, and leave safely when doing so became necessary," he claimed in the magazine.
© Copyright IBTimes 2023. All rights reserved.