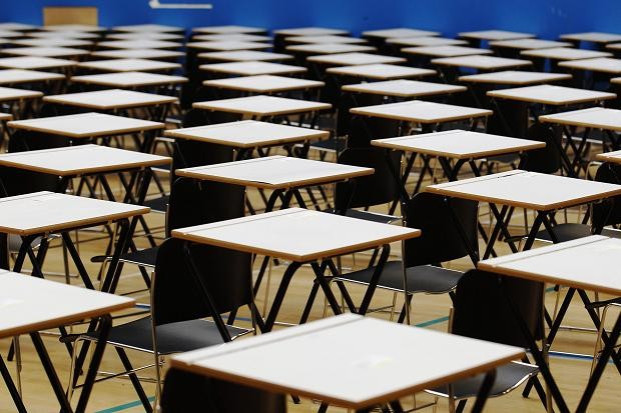 A French mother has been arrested after impersonating her 19-year-old daughter and sitting the teenager's English Baccalaureat exam.
The 52-year-old woman, identified only as Caroline D, reportedly dressed in Converse baseball boots, jeans and a lot of makeup, entered the examination hall at Bossuet-Notre-Dame school in Paris in place of the girl.
Because the exam centre was not at her daughter's school and because some adult students also sit the exams, the woman was able to get past officials unnoticed.
Accoding to local reports, two hours into the test, an invigilator glanced at the candidates' ID cards and noticed the deception. The invigilator had spotted the daughter sitting a philosophy exam two days before.
Police were called and the woman was arrested. She is reportedly facing charges of fraud and identity theft.
"Thankfully, she left with no difficulties," a lycée representative told French newspaper Le Parisien. "The 20 or so other candidates present didn't notice anything."
Introduced by Napoleon in 1808, the multi-subject baccalaureate is the main school-leaving exam in France and has to be passed by students wishing to go to university.
The woman told investigators that she impersonated her daughter to improve the results of the three-hour English composition exam.
Her daughter could also be barred from sitting public exams for five years.