Kurdish Women Activists' Murder in Paris 'Will not Stop Peace with Turkey'
Prime minister Tayyip Recep Erdogan's adviser says talks still ongoing with PKK leader Abdullah Ocalan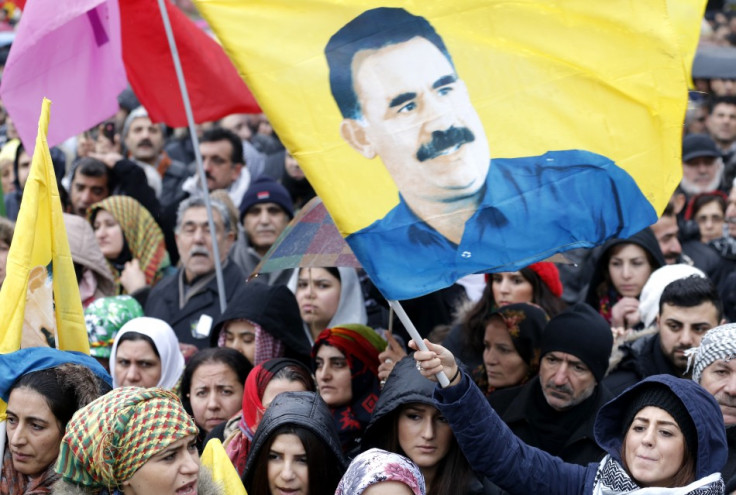 The execution in Paris of three Kurdish women activists with close ties to the Kurdistan Workers Party (PKK) in Paris will not hamper peace talks agreed by Turkey and the jailed leader of the Kurds Abdullah Ocalan, a Turkish official has said.
Sakine Cansiz, a co-founder of the Kurdish militant group, Fidan Dogan, a representative of the Brussels-based Kurdistan National Congress (KNK), and young activist Leyla Soylemez were shot in the head, in an execution-style assassination, according to French interior minister Manuel Valls.
Turkey blamed the killings on "an internal feud" within the PKK, while Kurdish supporters accuse the Turkish government of playing a role in the assassination.
On Saturday, 10,000 people marched in Paris to demonstrate against the deaths.
But a close adviser to Turkey's prime minister Tayyip Recep Erdogan confirmed that talks with Ocalan were still ongoing and that the killing would not stop the peace process.
"Some people may have tried to sabotage [the process] but the will for a solution in society is so strong that I don't think they will sabotage the process," Yalcin Akdogan told Hurriyet Daily News.
"On the contrary, the resoluteness has been more underlined; the will to continue the process and to bring it to a solution has increased."
According to reports, talks between Ankara and Ocalan, who has been incarcerated on the island prison of Imrali since his capture in 1999, have culminated in the PKK abandoning the claim for an independent homeland within Turkey.
The militant group, labelled a terrorist organisation by Turkey, US and the EU, will lay down arms in March, according to Radikal newspaper.
In exchange, Ankara will grant wider rights to Turkey's Kurdish minority - 15 million people.
Tehran has reacted badly to reports of peace talks and accused the US of turning Iran's own Kurdish population against the Islamic Republic.
An unnamed PKK source told Fars news agency, the official mouthpiece of Teheran: "Americans and Israelis who are fed up with the rather slow and fruitless nature of the Western sanctions against the Islamic Republic have been pressuring the Turkish premier to provoke and mobilise the Kurdish population in Western Iran against the Tehran government".
© Copyright IBTimes 2023. All rights reserved.