Paris's world-famous Picasso museum is reopening for this weekend only after being closed for five years of renovation and expansions that have been fraught with setbacks. But its 37 rooms are pretty much empty.
Speaking at a preview reception on Friday, Laurent Le Bon, the museum's president said: "I will first of all calm your ardour and your enthusiasm… but you're going to see nothing. It's a great disappointment. It's an empty museum".
Le Bon has held the role for just three months following his predecessor, Anne Baldassari, being sacked.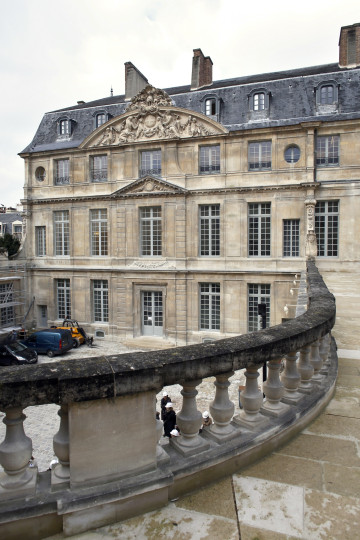 Baldassari lost her job in May over the lagging renovation, accusations of mismanagement, and clashes between the government and Picasso's family.
But Le Bon is asking visitors to use their imagination about how the museum will look: "In lots of rooms there is nothing to see. It's a little like a blank page, where we can use our imagination. It's a moment when we can still dream", he said.
When it officially opens on 25 October visitors will be able to see 400 works from the prolific founder of Cubism following a €52m (£41m, $72m) renovation.
But for now, visitors to the Musée Picasso – opened for two days in honour of France's annual heritage weekend – will mostly be viewing white walls, white ceilings, staircases and empty display cabinets.
One visitor to Friday's preview opening, Pierre Vercueil, said to agency reporters: "It's great to see the restoration. It's beautiful. But where's all the art?"
Organisers insist that it is important symbolically for the museum to open on national heritage day, even though the space is not yet ready.
But Claude Picasso, the artist's son, has denounced the delays in reopening the museum, which is Paris's foremost art attractions.
Speaking in May, Picasso said he couldn't understand why the renovations were taking so long and that he had the impression that France "doesn't care" about him or his father.