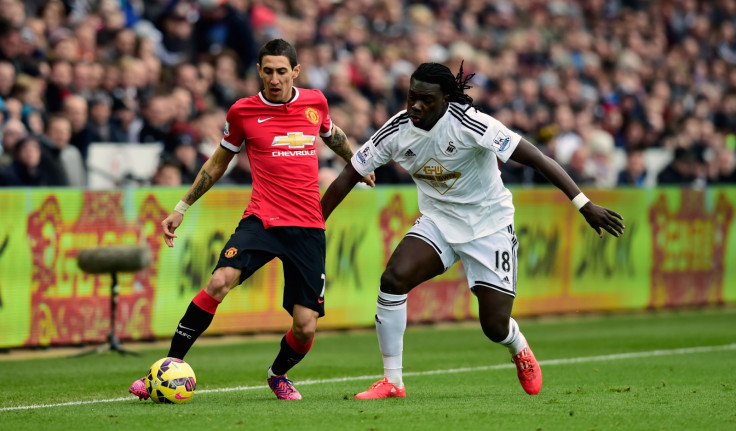 Paris Saint-Germain are preparing a summer move for Manchester United's record signing Angel di Maria, according to the Daily Mirror.
The Argentine has failed to live up to expectations at Old Trafford and has been ostracised for his inability to influence games on a consistent basis. Di Maria was Louis Van Gaal's record signing for the summer, setting United back by over £59m.
However, the player has failed to conform to the conditions in the Premier League and has been found wanting on more occasions than one this season.
PSG have therefore decided to renew their interest in the player, having been rebuffed in the summer owing to financial fair play (FFP) regulations that put a cap on their spending. But with their spending power back in fruition, the French giants are willing to throw caution to the wind yet again with a bid, forcing Di Maria to make a decision on his future.
It will be a major decision for the South American, who has managed only a single year in the Premier League and any move out of Old Trafford in the summer, will put significant doubt over his credentials.
However, Di Maria has the backing of fellow teammates including Wayne Rooney, who revealed that the Argentine has struggled to cope with the physicality of the Premier League, but is learning fast and should be in his best form in the coming days.
"Of course he has. Today was one of those days that every footballer has. He is a great player, he has shown that and you don't lose your talent overnight. Hopefully he will get back to his best and start giving some great performances for us," Rooney said after United's 2-0 win over Sunderland when Di Maria was substituted at half-time for failing to influence the game.
"He has got a lot of experience and I think he will figure it out. We all have to do that sometimes."
"There is nothing worse than when everyone keeps going on at you. You have to come to it in your own way and I'm sure he will be a big player for us between now and the end of the season," the England international concluded.