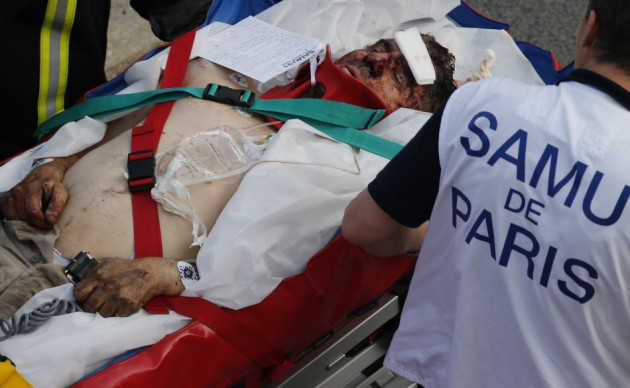 Six people people are confirmed dead after an express train derailed in the Paris suburb of Bretigny-sur-Orge. Ten people are thought to be in critical condition and a further 60 seriously injured, according to authorities, who warned that the death toll was "evolving".
The Paris prefect's office said that a "red alert" plan for emergency services had been activated.
The intercity train had just left the capital and was heading towards Limoges when it derailed, crashing into a station platform at Bretigny-sur-Orge. The train was full of people returning home for the Bastille Day weekend, the French national holiday on 14 July that celebrates the revolution of 1789.
"The train arrived at the station at high speed. It split in two for an unknown reason. Part of the train continued to roll while the other was left on its side on the platform," a police source told Sky News.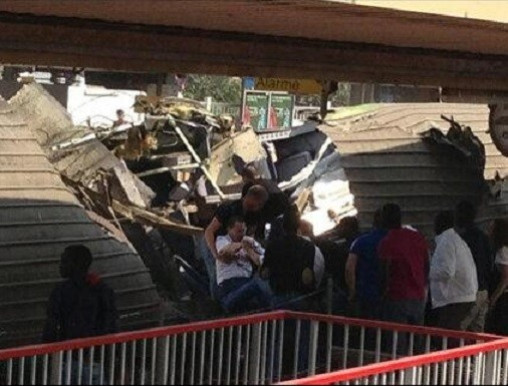 French media reported that the train crushed and electrocuted some of its 350 passengers.
Bretigny mayor Bernard Decaux said: "Everyone was running in all directions. It was panic. It was an apocalyptic sight."
SNCF official Jean-Paul Boulet said that four carriages piled up on top of each other after the train derailed. He could not confirm reports that passengers were still trapped inside.
Bretigny-sur-Orge is 16 miles south of Paris. All services out of Paris's Gare d'Austerlitz terminus were suspended after the accident.