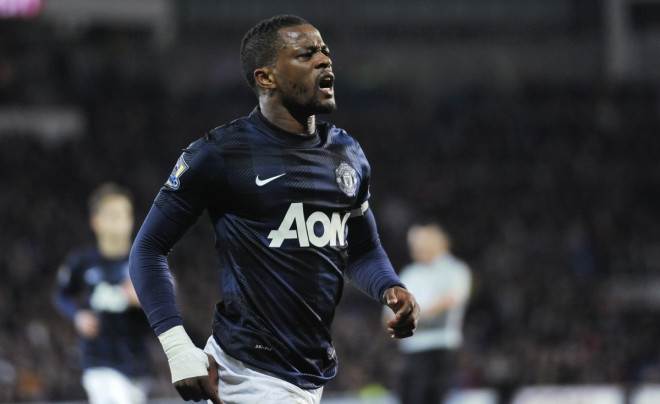 Patrice Evra has revealed that he has not taken a decision to continue at Manchester United and will take a call on his future in the next two weeks.
The left-back's contract at Old Trafford runs out at the end of the season and has not signed an extension to continue with his current employers beyond this summer. The 32-year-old's future remains uncertain and the Mirror reported Evra could join the list of players in the summer clear-out.
The French international has been a regular figure in United's starting line-up since his move from AS Monaco in 2006. Despite rumours surrounding his future, Evra says his agent will hold talks with the club after the end of the season and will then take a decision over his Old Trafford future.
"I will decide in two weeks about what I am going to do. I am not lying to anyone. There have been a lot of rumours - am I going or staying," Evra explained.
"At the moment I have not decided anything. My agent will have a meeting with Manchester United and we will see."
"I just want to wait until the end of the season to decide what to do. Everyone knows how much I love this club. It's difficult. The reason is an important reason. And you will see. I will tell if I am staying or leaving this club at the end of the season."
United have had a poor season under the guidance of their former manager David Moyes in all competitions. The Red Devils are out of the next season's Champions League and Evra believes it is best to forget the painful season.
"This year is a season to forget really quickly. It's been so painful. It is not about this game against Sunderland. It's about lots of games," the United defender stressed.
"This year we have been really poor. We deserve all the criticism. We didn't play well enough. We lose some stupid games and that is why we are in this position. I really think it's an accident."
"We can do much better than what we have done -maybe not win the league but at least qualify for the Champions League with the players we have got. It's not about the manager. It's a disaster this year. And it's a season to forget," Evra concluded.