YouTube vlogger Patricia Bright has reached one million subscribers on her main channel. Celebrating the news with her loyal fanbase on Twitter, she said: "We finally made it! So grateful to hit 1 MILLION subscribers on my little YouTube channel I started as an awkward student from my bathroom!"
At the start of her YouTube journey, the UK investment-banker-turned-beauty blogger was brought to tears when a former colleague – who had stumbled across her channel, BritPopPrincess, decided to distribute her videos around the office. But guess who is having the last laugh now?
The 27-year-old London-based vlogger, who was one of the early adopters of the video-steaming site, has been able to parlay her hobby into a full-time job after deciding to leave the city to follow her passion.
With more people watching her enviable hauls, how-to makeup tutorials and life chats than the entire population of Malta, Bright has come a long way from the hushed natural hair videos she used to make in the bathroom of her house share in 2009. The milestone solidifies her place as one of the country's most popular vloggers and highlights her level of influence in the online space.
"I love that YouTube has given someone like me a platform to inspire people," she told IBTimes UK at the launch of YouTube's #MadeForYou campaign. "For me it's the little things, like when my viewers send messages about how a piece of content I have produced has inspired them in some way to take a leap of faith, it's a good feeling."
Opening doors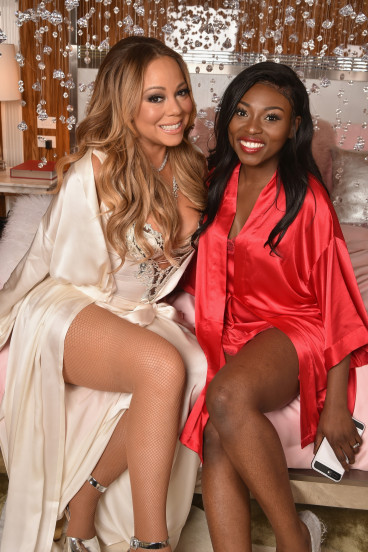 Not only has Bright's home-grown channel been a springboard for opportunities in mainstream media, in the last three years she has seen an exponential rise in her online following thanks to videos like, "10 hacks every woman should know", which has been watched more than three million times.
The married mother-of-one has launched her own hairline Y- Hair, was named a L'Oréal Paris brand ambassador was recently recognised by her industry peers at the Lovie awards. "To know that people I really respect have won it in the past juts makes me feel amazing" she said of the accolade.
What's her secret? She says consistency is key. "When comes to YouTube is specifically consistency and keep going and not overthinking about the trends and what everyone else is doing and keep doing you building your own natural audience by just doing that," she explains.
"When you are passionate about something it's very easy to keep doing it. If I didn't feel that way I would do what I do.
So what's next for the vlogger who now joins the glowing ranks of the YouTube seven-digit club, which also includes the likes of Tanya Burr and ThatcherJoe? Definitely not TV or film. "I'm an awful actress, I cannot act and why do TV when I can create may own shows and write my own scripts and live on my own time on the internet."
Fighting back
Earlier this year, Bright took a brief break from YouTube after being targeted by online trolls, but thanks to her support system, she returned with a bang. "My family keep me grounded and constantly remind me that with fame comes scrutiny – that is not necessarily warranted – and that the people that love me truly love me. My viewers have always shown me so much support, for every one hateful comment, there are more than a 100 positive comments. I'm super blessed and so grateful."