On the face of it, Amelia Liana is a successful YouTube vlogger with almost half a million subscribers to her channel. Behind-the-scenes, the beauty expert is busy turning all the cogs in the machine to ensure she is delivering the content she loves and her viewers appreciate.
Liana spoke to IBTimes UK about what life is really like as a vlogger while addressing the criticism over advertising deals.
Amelia Liana launched her YouTube channel in 2011 and currently counts over 453,000 subscribers watching her tips on makeup, fashion, travel and lifestyle. Some of Liana's most popular recent videos include Come Shopping With Me for Christmas and Best And Worst Luxury Purchases. Among the more personal content are a tour of her bedroom and a health update.
Like many other YouTubers, the occasional video lists "ad" in the title informing subscribers that Liana will promote a product or brand. This "ad" has become a talking point within the YouTube community with many subscribers annoyed by the amount of product placement featured in content. While advertising is part of Liana's income, the vlogger admits she is careful about which brands she endorses.
The YouTube star told IBTimes UK: "Each to their own. This is my full-time job and if a brand I love wants to sponsor me for talking about a product I love then it's a win-win. I always look into how the brand will fit into my content and if they fit, if not then I wouldn't endorse them. No one really knows behind the scenes I turn down eight out of 10 jobs that come my way. I think what matters most to me is to stay true to the brands and products I love."
In today's saturated YouTube market, many youngsters are now creating channels on the platform in hopes of launching a money-making career. Liana, now a vlogging veteran, warns it will take a lot more graft than appears on face-value.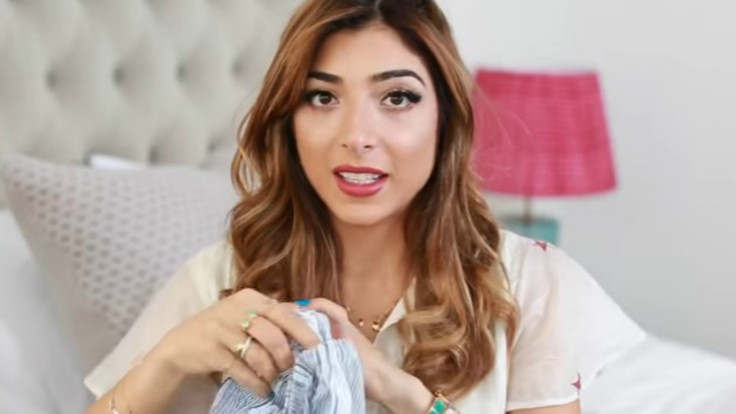 Liana said: "The biggest misconception of all is that it requires very little work. The upkeep and attention it takes for creating and delivering fresh and new ideas is much harder than it looks and it is a lengthy process. We are really everything from producers, to editors to content creators to presenters. It's like four jobs in one."
Amelia Liana appeared at Beautycon Festival London. For more information about Beautycon Festivals, please visit the official website.
Watch Amelia Liana's Black Friday haul: