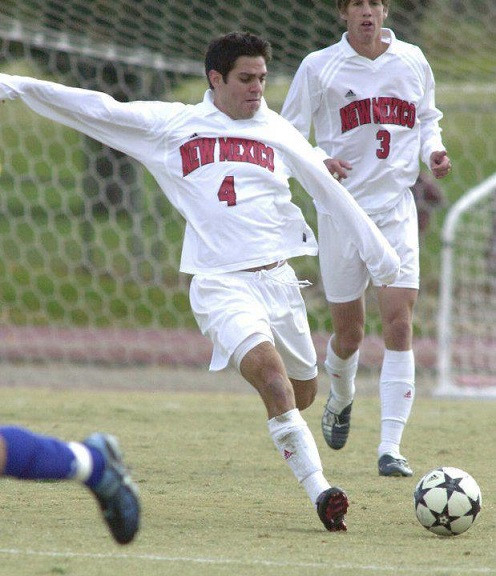 Researchers have found a brain trauma disease linked to repeated blows to head in the brain of a deceased footballer, reigniting a debate about the damage of repeatedly heading a ball does.
Patrick Grange, formerly of the Chicago Fire's Premier Development League, died in 2012 aged 29 of amyotrophic lateral sclerosis (ALS), a motor neurone disease more commonly known as Lou Gehrig's disease.
Following a study at the Boston University and the VA Boston Healthcare System, researchers diagnosed Grange posthumously with chronic traumatic encephalopathy (CTE), a degenerative disease of the brain which is more commonly associated with athletes such as boxers and American footballers, who are known to suffer repeated blows to the head and concussions.
On a four-point scale of severity for CTE, Grange's disease was described as being a Stage 2.
Grange was said to have been known for his ability to head a ball. His parents recalled to the the New York Times about how he would practice the skill frequently while he worked his way up to becoming a professional.
According to researchers, the damage to Grange's brain occurred in the part of the head which Grange would have used to head the ball, but added this was not a definitive link.
Dr Ann McKee, the neuropathologist who performed the brain examination on Grange, said: "He had very extensive frontal lobe damage. We have seen other athletes in their 20s with this level of pathology, but they've usually been [American] football players.
"We can't say for certain that heading the ball caused his condition in this case.
"But it is noteworthy that he was a frequent header of the ball, and he did develop this disease. I'm not sure we can take it any further than that."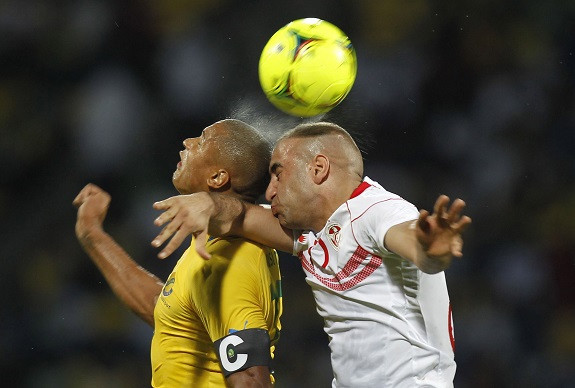 McKee said she believed damage to Grange's brain caused his ALS – a disease he developed at 27 despite an average age of diagnosis occurring at 55.
"We think the precipitating factor in his case was most likely the trauma," McKee said. "First of all, he was absurdly young when he developed this disease. And he had considerable evidence of this trauma-induced tauopathy, or CTE."
His family did stress that Grange had received some concussions during his life, one of which occurred during an on-field collision with another player which required 17 stiches.
British examples
In the US, where research into the damage physical sports has on athlete's brains are conducted more frequently, Grange is the first footballer to be diagnosed with CTE, but there have been similar examples in the British game.
In 2002, an inquest into the death of former West Bromwich Albion and England striker Jeff Astle ruled he died from a degenerative brain disease caused by heading the leather footballs used during his playing days.
After retiring from the game, Celtic forward Billy McPhail unsuccessfully attempted to be awarded compensation over a claim he developed the early stages of senile dementia as a result of heading the old-fashioned, heavier footballs.
McPhail - like Astle – was known as a great header of the ball. During the 1957 Scottish League Cup final against arch-rivals Rangers, McPhail scored a hat-trick consisting entirely of headers.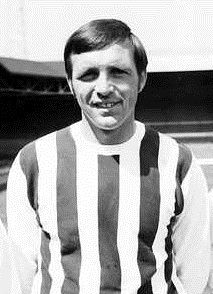 As recently as last year, studies still suggested footballers who regularly head modern-day balls can be left with brain abnormalities and memory loss.
According to Dr Michael Lipton, from the Albert Einstein College of Medicine in New York, there is "compelling initial evidence" players who head the ball with high frequency can suffer brain trauma.
However, these findings, which used MRI technology to examine the brains of 37 amateur adult footballers, were dismissed by the NHS.
They wrote in an article how the sample size was too small, the volunteers had brain images and neurological tests at only one point in time and the data on how often the players headed the ball over the cause of a year was determined by asking the players themselves, resulting in unreliable information.
There are also suggestions that most head trauma seen in football is due to players clashing heads when they are going for a header, rather than the contact with the ball itself.