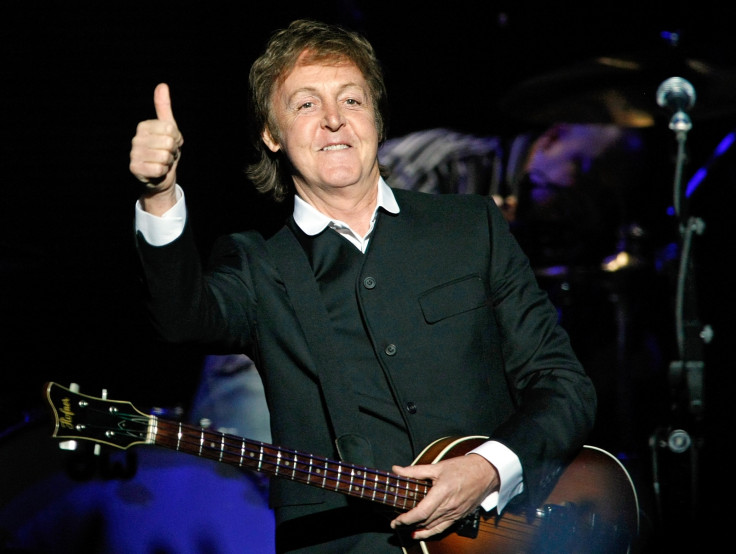 Beatles legend Sir Paul McCartney is heading Down Under for the first time in 24 years for a series of rare shows.
The 75-year-old star announced on Wednesday ( 21 June) that he will be bringing his long-running One On One Tour to Australia and New Zealand in December for five dates.
The long-awaited jaunt will be his first since 1993's The New World Tour and will see him perform at arenas in Brisbane, Sydney and Auckland.
He had been due to return to in 2002 but was forced to cancel the long haul trip in the wake of the Bali bombings. "As a mark of respect to both the families who have lost loved ones and to the families of the injured, I have decided to postpone my planned concert in Melbourne as this is not the appropriate time for a rock show," he told The Age at the time.
The Frog Chorus hitmaker will be supported by his bandmembers Paul Wickens, Brian Ray, Rusty Anderson and Abe Laboriel Jr.
"We've been waiting to get back to Australia and New Zealand for years and now it's finally happening. It is very exciting," he said in a statement. "I'm really looking forward to the concerts as we've always had such a brilliant time whenever we've been before so we know we are in for a treat. Can't wait to see you and all rock out together."
McCartney, who performed in Australia with the Beatles back in 1964 as part of the group's first world tour, is expected to perform songs spanning his entire career.
Fully harnessing the power of social media, McCartney confirmed the string of gigs in a Facebook Live event, which saw him interviewed by comedian Tim Minchin.
Presale tickets are available from 29 June with tickets on general sale on 4 July.