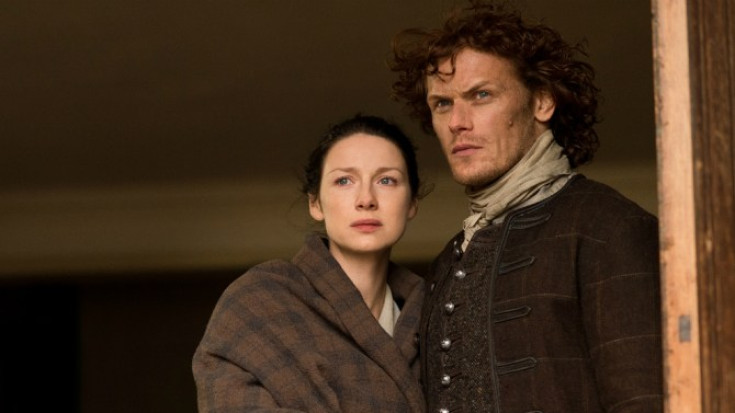 Outlander season 3 premiere is still two months away and lead actress Caitriona Balfe has shared some spoilers about what fans can expect when the show returns after a 14-month long hiatus.
Balfe who plays Claire, dished to Gold Derby, "I think the fans will be happy!" about the much-anticipated third season of the hit Starz fantasy romance drama that is set to premiere this September.
"Every season there's so much that's new. In some ways it feels like a completely different show from one element to the next. It keeps things really fresh for us. We're constantly on our toes and excited about what's coming around the corner," she added of Outlander' upcoming season.
The 3rd season (entitled Voyager like the third instalment in Gabaldon's book series), picks up right where season 2 left off: Claire has travelled back to her 1948 life, pregnant with Jamie's child. Back in the 18th century, Jamie is distraught over losing the love of his life and in the aftermath of the bloody Battle of Culloden.
Claire and Jamie, are torn apart by centuries, and fans are curious as to when the epic reunion between lovebirds will happen. Balfe revealed to the website that the reunion will not disappoint fans.
Revealing that the reunion will not happen in the opening episode of season 3. the 37-year-old star said, "The first couple of episodes they're apart. With Claire you'll see her in Boston, some of it with Frank, some with Brianna (Sophie Skelton). I think it's really nice you'll get to see more of that relationship. But then there'll be a reunion!. But I can't say much about it!"
When pressed for more details on the new season, Balfe revealed that the show is shot in diverse timelines. She admitted, "We're doing some forties, some fifties, and some sixties. It's been quite a challenge to tell this great journey not only of Claire and her life but also the relationship of Claire and Frank and what had become of that."
"When you're dipping in and out of someone's life and just showing vignettes it's a challenge because you want to be able to give it real life you want to be able to show that this is a relationship with arcs and turns and it's not all one this or one that," she added.