Paul Pogba says a fully-fit Manchester United squad can chase down leaders Manchester City
United's 4-1 win over Newcastle saw the return of Pogba, Zlatan Ibrahimovic and Marcos Rojo from injury.
Paul Pogba believes Manchester United can put chase down Premier League leaders Manchester City if they can keep their key players injury-free for the rest of the season.
Pogba returned from a hamstring injury to play a starring role for the Red Devils in a 4-1 league victory over Newcastle on 18 November.
The game also marked the return of Zlatan Ibrahimovic after a seven-month absence with a cruciate knee ligament injury, while defender Marcos Rojo was named as an unused substitute after returning from a lengthy injury layoff.
United are eight points behind City after 12 matches, but Pogba was adamant that the Red Devils had enough quality to overturn the gap and reclaim top spot in the league standings – provided the squad can stay fit.
"The season is really long so we have to be fit – not only me but all the players," the France midfielder told MUTV.
"To win the league we need all our players. When you have one injured here, one injured there, it doesn't help. It's always better to have a full team.
"Zlatan's back and Marcos after a long injury. It was hard for them but they kept believing and worked hard to come back. We need them to win the league and we're really glad they're here."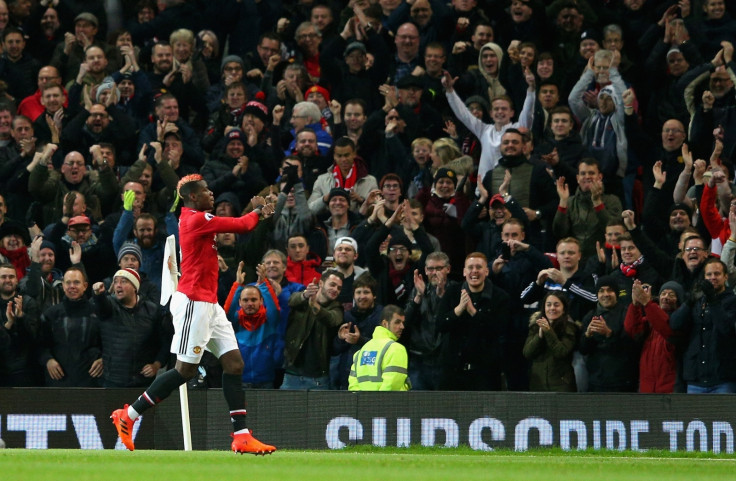 Pogba told BBC Sport after the win over Newcastle that he would "stop playing football" if he did not believe United could still win the league.
"The season is very long so of course. If I don't believe that then I would stop playing," the 24-year-old said.
"If I didn't think we could win the league I would stop and I would leave my boots and stop playing football because I am a believer and we keep fighting."
United manager Jose Mourinho said earlier this month that he expected his team to put together a good run of form during the busy festive period with all his big players back to fitness.
"I hope, I feel, I think, I wish that in the busy period of late November, December, beginning of January, probably we are going to be at our maximum strength with Pogba, Rojo and Ibra back, so probably we can be on a high," he was reported as saying by ESPN.