Paul Smith's 'Every Day is a New Beginning': From Humble Designer to £200m Fashion Empire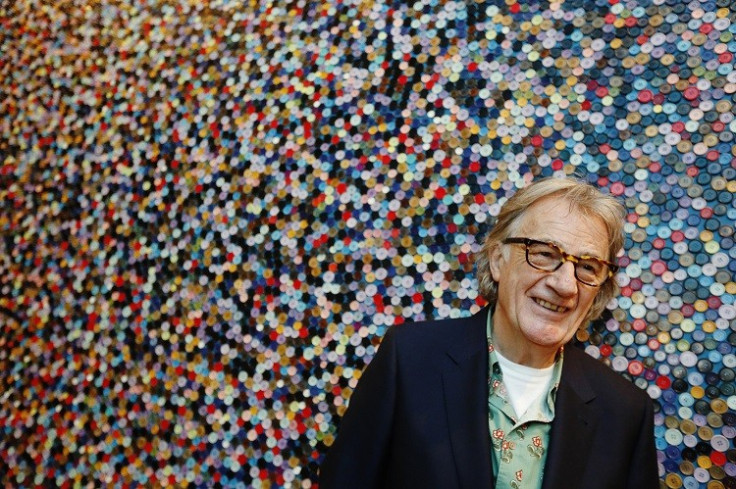 Leading British fashion designer, trendsetter, businessman and artist Paul Smith's exhibition finishes with an inspirational quote, "Every day is a new beginning", an encouraging and motivational message that brings to mind Steve Job's famous quote: " Your time is limited, so don't waste it living someone else's life.
"Don't be trapped by dogma - which is living with the results of other people's thinking. Don't let the noise of others' opinions drown out your own inner voice. Have the courage to follow your heart and intuition."
If you would like to feel inspired and motivated to start something new or change something go to the exhibition "Hello My Name is Paul Smith" at the Design Museum.
The exhibition is a biography of the fashion designer from his humble beginnings in his first, tiny shop in 1970 to his global fashion brand which has shops all over the world and a £200m-plus turnover.
According to Smith this exhibition is all about encouragement. The exhibition will take the visitors on a journey through his world and offer insights into his creative world.
Visitors enter the exhibition through a small 3-metre-square cube that simulates Smith's first shop on Byard Lane in Nottingham, which was open for only two days a week. Then we walk into a recreation of his cluttered Covent Garden office.
In an interview when asked when he felt he had "made it", he responded: "No, never", without a second thought.
"I still haven't. In fashion, you never really make it. Nobody cares how good you used to be."
He confesses that it was never his intention to expand into an international brand. "We just wanted a shop. I never think about it as a brand. I just think of it as me.
"That's why I came up with the title of the exhibition."
His next space is a hand-painted wooden mock-up of the Paris hotel room he used as his first showroom during Paris Fashion Week in 1976.
"I think it was six shirts, two jackets, two jumpers and nobody came, Monday, Tuesday, Wednesday, nobody," he said. "I was leaving on Thursday and one person came at 4 o'clock, and I was in business."
The room "Inside Paul's Head" depicts images of flowers swirling around screens and, to me, is the best room where you can see Smith's main design inspirations while simultaneously listening to his voice.
His speech, a stream of consciousness, reveals his secrets: "The unexpected, shadows, Venetian blinds' shadows, military jackets, trips, Portobello and antique markets, local people dress, photos, curiosity, design, words."
He explained how his wife Pauline, the person he cites as his main inspiration, taught him the importance of simplicity and how to look and to see. Unfortunately, he said, "a lot of people look but don't see".
Other sections of the exhibition are dedicated to Smith's photography and his collaborations over the years.
A wall covered in 70,000 buttons is used to demonstrate the unique elements found in each of the brand's stores worldwide, such as a room decorated with 26,000 dominoes at his recently extended Albemarle Street store in London's Mayfair.
"It shows my passion to make sure all out shops are different," he says. His shop sets clothes next to interesting objects and surprises.
One of the last rooms is an archive of his garments from the 1970s, which then leads to Smith's personal art collection.
He produces 28 collections a year. His designs often draw on very British traditions and motifs such as postage stamps, rock 'n' roll, the Women's Land Army, poets and artists.
But his inspiration comes from everywhere, he explained: "An art book, a market in India, a church in Lithuania, traditional dress from Guatemala etc..."
The last room before the exit is a giant Post-it note on the wall which reads: "Every day is a new beginning".
After 40 years in business, Smith still feels it is the start.
Virginia Damtsa is the co-founder of contemporary art gallery Riflemaker with Tot Taylor. Hello My Name is Paul Smith at the Design Museum until 9 March
© Copyright IBTimes 2023. All rights reserved.