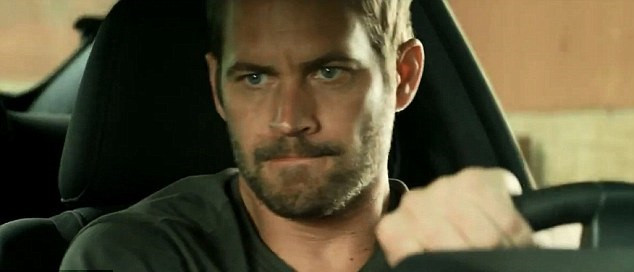 Paul Walker is seen racing a car in the trailer for his new film Brick Mansions.
The release of the teaser has caused some surprise in light of the actor's death in November 2013 in a car accident.
The Fast and the Furious star died following a car crash in Santa Clarita, California, when the Porsche Carrera GT driven by Walker's friend Roger Rodas, careered into a tree and caught fire. He was 40-years-old.
The teaser for the film was shown on Entertainment Tonight and portrays Walker racing a Mustang.
In the film, the actor plays an undercover cop named Damien, who finds himself running with gangsters in an effort to take them down.
Set in Detroit, the action revolves around a place called Brick Mansions, described as "so dangerous we've built a wall around it."'
The film also stars Kalinka Petrie, RZA, Catalina Denis and Ayisha Issa.
The action crime drama, a remake of the 2004 French film District B13, was filmed in the spring of 2013 and will be released on April 25.

Meanwhile, Walker's final film Fast & Furious 7 is scheduled to release on April 10, 2015. It has been reported that Walker's remaining scenes may be shot by his brother Cody Walker.
The actor's family have been consulted as to how his character will be seen exiting the film.