PC Sales Flatline as Ultrabooks Fail to Make an Impact [VIDEO]
The PC industry is suffering, as the latest figures from research firm Gartner show that for the seventh quarter in a row we've seen flat to single-digit growth in PC shipments.
The flatlining of PC shipments is despite the introduction of thin-and-light Ultrabook laptops to the market in the last six months, which aimed at boosting the overall interest and sales of PCs.
The Gartner report reveals that in total 87.5 million units were shipped in the second quarter of 2012, a decline of 0.1 percent compared to the same period in 2011. "In the second quarter of 2012, the PC market suffered through its seventh consecutive quarter of flat to single-digit growth," said Mikako Kitagawa, principal analyst at Gartner.
"Uncertainties in the economy in various regions, as well as consumer's low interest in PC purchases, were some of the key influencers of slow PC shipment growth. Despite the high expectations for the thin and light notebook segment, Ultrabooks, shipment volume was small and little impact on overall shipment growth."
Intel has poured a lot of research and development money into the Ultrabook platform, and has subsidised manfuacturers like Samsung, HP and Dell to produce ultraportable laptops to rival the MacBook Air.
As well as the failure of the first generation of Ultrabooks to boost sales figures, PCs (which means laptops and desktop computers for the purpose of Gartner's research) are facing stiff competition from media tablets like the iPad and Kindle Fire, as well as increasingly powerful smartphones like the Samsung Galaxy S3 and the HTC One X - with people spending their money on these items than upgrade their PC.
Less interested in PCs
"Consumers are less interested in spending on PCs as there are other technology product and services, such as the latest smartphones and media tablets that they are purchasing. This is more of a trend in the mature market as PCs are highly saturated in these markets," Ms Kitagawa said.
Despite its global shipments dropping over 12 percent, HP remains the number one PC vendor in the world, with 14.9 percent of the market, having shipped over 13 million PCs in the three months to the end of June.

However, HP's position as the number one PC manufacturer is under threat, not only because of its own internal problems, but also because of the rise of Chinese firm Lenovo, which has seen shipments increase by 14 percent since this time last year.
"Lenovo has been very aggressive to expand through a series of acquisitions, as well as aggressive pricing. Lenovo's aggressive expansion damaged its competitor's performance, namely HP and Dell, by taking shares from them. Lenovo showed significant growth in EMEA though there is growing concern of the inventory build toward the second half of 2012," the report from Gartner said.
Acer and Asus also increased their market share compared to last year, with Asus recording a 38 percent growth compared to 2011, shipping 6.12 million PC in the last three months.
All this has come at a cost not only to HP, but to Dell as well. This is hardly surprising however as Dell has already publically stated that it is moving away from the consumer PC sector and transforming itself into a server and enterprise provider.
Weakness in US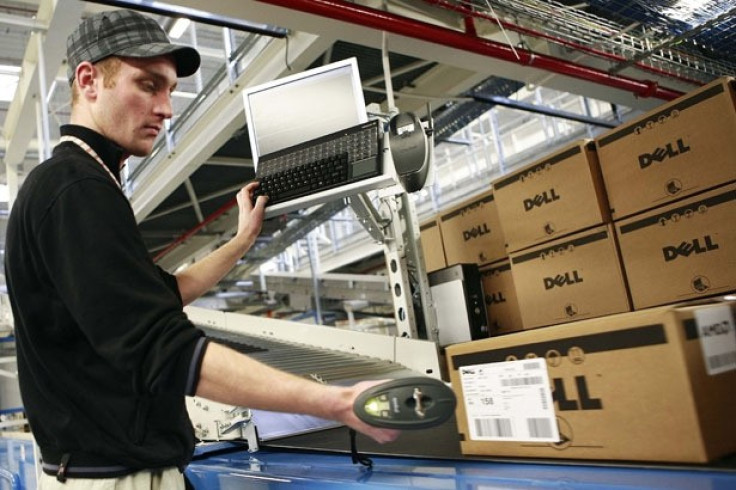 In the US, each of the top five PC manufacturers except for Apple recorded a fall in shipments, with the MacBook maker showing growth of 4.3 percent compared to Q2 2011.
"Weakness in the US public market affected the professional segment despite the high PC procurement season in the second quarter," Ms Kitagawa said. "Both government and education institutions are encountering tight budget situations. Shipments to the public sector are expected to be lower than normal seasonality."
In the rest of the world, Western Europe saw very weak demand across all countries but especially Southern Europe. Consumer willingness to spend on PCs was furthered hindered by the growing eurozone crisis.
In Latin America, PC shipments in the second quarter of 2012 totalled 9.3 million units, a decline of 1.7 percent from the second quarter of last year. PC shipments in Japan grew 2 percent in the second quarter of 2012, as shipments surpassed 3.9 million units.
Another factor sure to be affecting sales of PC, though not mentioned in the Gartner report, is the imminent launch of Windows 8. Earlier this week it was confirmed that Windows 8 will be given to manufacturers in August with the first Windows 8 PCs, laptops and tablets shipping in October.
Many consumers thinking of upgrading will no doubt be holding out until October when Windows 8 is launched, before upgrading their PCs. This obviously means that the Q3 results are likely to be similarly flat, though Ultrabooks, the second generation Ivy Bridge versions of which are being launched at the moment, could have more of an impact by then.
© Copyright IBTimes 2023. All rights reserved.