Are Police and Crime Commissioners Already Lame Ducks?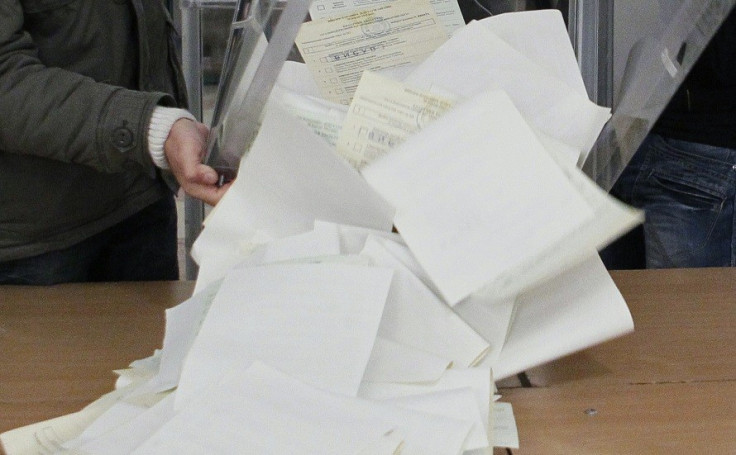 November's elections for the newly created role of local Police and Crime Commissioner failed to capture the imagination of voters in England and Wales, with an average turnout of just 14 percent.
Across England, it seemed voters simply did not know enough about the elections, or who they could vote for.
The government refused to splash out on mail-shots for every household, which would have cost around £25m.
Instead, the Coalition blamed the low turnout on the fact that the position of Police Commissioner is new, and claimed that people will take more interest as the powers of the role reveal themselves.
The government claimed that was the true test of the Police and Crime Commissioners; not the level of turnout, but what the new commissioners will achieve.
But the dismal turnout at the polls could have an impact on the role's effectiveness, warned constitutional reform group Unlock Democracy.
A spokesman told IBTimes UK: "The reality is they (the commissioners) will struggle to assert their authority, which will make their job difficult. There is always the matter of policing by consent, which is now more problematic."
Commissioners will have a big say on many issues, but critics of the government's plans claim many of the levers controlling modern policing strategy will still be out of their reach.
"Youth services are a core part of crime prevention and local councils will still control them. Drug control treatments are important too, but they will still be under the control of health bodies. So creating an extra position makes it harder to come up with a good policy," said Unlock Democracy.
"Increased accountability is a good thing but there was some accountability already there because police authorities were comprised of elected local councillors.
"Some Home Secretary powers are being devolved to the PCC but we would rather see more powerful police bodies appointed from local authorities. We would say it would be better if it were not a single-person role."
Police Minister Damian Green defended the new role, saying: "I think whenever you do something new, people in this country tend to be slow to warm up to it.
"I think what will be the big difference between this time and next time is that people will have had more than three years of the PCC who will be important figures; overseeing the police, being the recipient of complaints, writing a police plan, setting the police precept, so they will become much better known than they were the first time around," he told the BBC.
"Millions of people voted yesterday, nobody ever voted for the chair of a police authority so there's clearly a democratic mandate which wasn't there before."
© Copyright IBTimes 2023. All rights reserved.