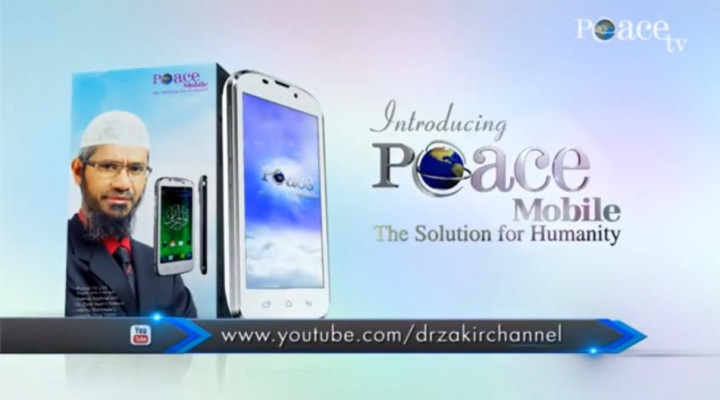 An exclusive Islamic smartphone is ready to be launched to promote an "intimate relationship" with Allah.
The "Peace Mobile" smartphone is the brainchild of India-based television evangelist Zakir Naik and will be launched by the end of Ramadan, on 7 August.
Naik, who heads the Islamic Research Foundation (IRF), is an Islamic preacher from Mumbai.
"People will be able to experience the difference, as communicating through technology will make life easy and convenient par excellence while fostering an intimate relationship with the creator," says an official statement by the IRF. The foundation calls the device as "the solution for humanity".
Thousands of people in Saudi Arabia have already placed orders, according to reports.
The device pledges to "implement Islamic ethos in everyday life". The mobile, with a 4.63in LED screen display and 5 megapixel camera, comes with 80 hours of Islam-related talks and instructional video. Up to 50 Islamic applications are also installed by default.
The smartphone works on a dual processor, has a 4GB internal memory extendable up to 32 GB with external memory, and contains scores of books on Islam.
The mobile will contain 100 pro-Muslim wallpapers and over 200 Islamic ringtones. The handset is being distributed through UAE-based firm TechnoGlobal in association with Emitac Mobile Solutions (EMS) and is priced at $240 (£157). According to the official website, EMS is the strategic partner of Research In Motion (RIM).
The device has triggered mixed responses in cyberspace. Scores of Muslims have hailed the idea while some have mocked it.
In a similar initiative, a pro-Islamic search engine named Halalgoogling was launched recently to help Muslims look for online content the "Halal" way, by blocking un-Islamic information.
Watch the English-language advertisement for Peace Mobile below: