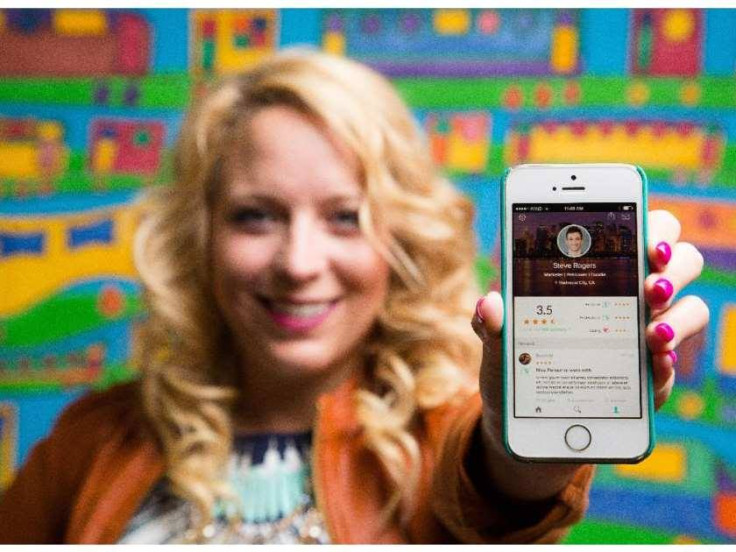 A new app caused an uproar last week after it was revealed as a tool to rate and review friends and colleagues has disappeared. Peeple was compared to rating websites such as Yelp, where users can review restaurants and hotels after their visit. It drew concern from many over the potential for taking online bullying to a new level. But on 5 October, the app's website and social media pages were mysteriously taken down.
The official website remained unavailable, while the app's Facebook and Twitter pages appeared to have been deleted. Few people who have been able to connect to the website have been met with a landing page that reads "Join the positive revolution #oct12", which hints the app could make a return.
On 4 October, one of the app's founders wrote a blog post to defend Peeple amid the backlash. Julia Cordray said she made a mistake when she nicknamed the app the "Yelp for People" and insisted Peeple was an app built around positivity.
"Since the interview with The Washington Post, I've received death threats and extremely insulting comments aimed at me, my investors, and my family on almost every social media tool possible," said Cordray in her blog post. "I hope now if nothing else by watching me you can clearly see why the world needs more love and positivity."
Cordray said Peeple would work on a 100% opt-in system, with no one being put on the platform without their permission and that there would be no 48-hour waiting period to remove negative comments. She also noted users would have to "approve recommendation" before comments were made visible on the platform. She went on to say Peeple would be the "world's largest positivity app".
However, critics have not been convinced by the app's founders, branding Peeple "creepy". Many believed negative comments would be difficult to police and would cause harmful effects to young teenagers who are already vulnerable to cyber bullying. Steven Heffer, a partner at law firm Collyner-Bristow, said the app specifically asked users to assess others, which was a difficult thing to monitor. Even celebrity Chrissy Teigen took to Twitter to vent against the creation of Peeple.
"I can only see a lot of headaches," Heffer told the BBC. "It looks to me like potentially a recipe for a legal disaster. They can't be judge and jury, can they? They might have some kind of safety net, but it's not going to stop people being defamed and suffering damage as well."
Cordray had not responded to requests from IBTimes UK for comment at the time of writing.