The mother of murdered teenager Stephen Lawrence and a right-leaning television pundit are among the new Peers to join the House of Lords.
Doreen Lawrence and Daniel Finkelstein, who used to write George Osborne's speeches, were selected by the Labour and Conservative parties respectively.
Also selected for a peerage was the man behind the Ministry of Sound nightclubs.
Each new peer can earn up to £41,000 a year, meaning the latest tranche will cost the taxpayer an extra £1.23m in total.
Peers earn £300 a day for turning up to debates at the House of Lords, with the Upper House sitting 137 days a year. At present, 755 Lords sit in the Upper House.
Stuffing the House of Lords with appointees has become common since hereditary peers were partially abolished in 1999. The high number of Lords has drawn criticism for appearing contrary to pledges by prime minister David Cameron to cut the cost of politics.
Wealthy donors and individuals with strong politicial ties feature heavily across all parties.
Among the new Lords selected by Cameron was digger king Sir Anthong Bamford, who heads up JCB. He has donated £2.5m to the Conservative party since 2002.
Ed Miliband picked a wealthy donor of the Labour party in Sir William Haughey, who has poured £1.3m in to party's coffers.
Deputy PM Nick Clegg conferred a peerage upon businessman Rumi Verjee, who has donated three-quarters of a million pounds to the Liberal Democrats during the party's turbulent spell in power.
Clegg also bid to show his youth culture credentials by nominating the chief of Ministry of Sound James Palumbo, who has donated £650,000 to the Lib Dems.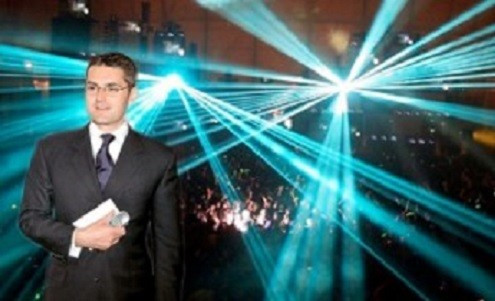 Elsewhere saw peerages for several individuals with political ties, including Sir Stephen Sherboune, who was once Margaret Thatcher's political secretary.
London politician Jenny Jones, who ran against Boris Johnson for the Green Party in the 2012 London mayoral race, vowed to push the Green agenda upon her own ascension to the Lords.
She said: "I am looking forward to a new battlefield for green ideas and policies and I shall do my best to fulfill the trust and expectation that my party has shown in me."
Another former mayoral candidate, Brian Paddick, was given a peerage for the Liberal Democrats, largely in recogntion of his work with London's Metropolitan Police Service.
Labour got its former deputy general secretary into the second chamber, with the appointment of Alicia Kennedy.
Click here for a full list of new Peers.